Explainer and Whiteboard Animation
We provide excellent explainer and whiteboard animation services, right here in Salt Lake City, UT! Two styles of videos are available.
We have full-color animations that use images and words to explain your business/products, known as an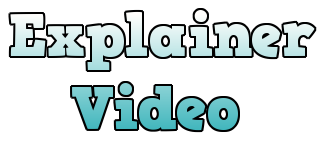 And, we have a style that is mostly black and white with writing/illustrating using a black sharpee, known as

Scriptwriting is part of the production process. Just fill out a short questionnaire about your business and once submitted, our team will prepare a draft script for you. You will be able to provide feedback, and once you're happy with it, we will proceed with recording the voiceover and creating the animation. You will then receive the video, which you will again be able to request changes on. 
90 Seconds of Whiteboard Animation
File Delivered in HD 1080p
1 Week Delivery
Personal Project Manager
High Conversion Script Creation
Captivating Studio Voiceover
Inspiring Background Music
Unlimited Changes
Elite Conversion Optimization
$897 Add to Cart
RATES
To get a 30-second video made like this normally would typically cost $750+ but through the remainder of the year, you can get one made for just $397.
Our animated whiteboard videos (including script, royalty-free music, voiceover and animation)
Call, Text or Email us to get started!  (385) 355-5351