Professional SEO Services Company in Salt Lake City, Utah
Get a comprehensive competitive analysis and learn about our SEO Salt Lake City services
Sites by Sara is an SEO Company in Salt Lake City, Utah dedicated to helping individuals and businesses alike ensure optimum visibility to potential customers. To achieve this, we will analyze a wide variety of metrics to make your website as appealing as possible to the search engines your customers use. As a result, your website will be identified as a potential excellent match for customers searching for products or services like yours, boosting your rankings and widening your audience.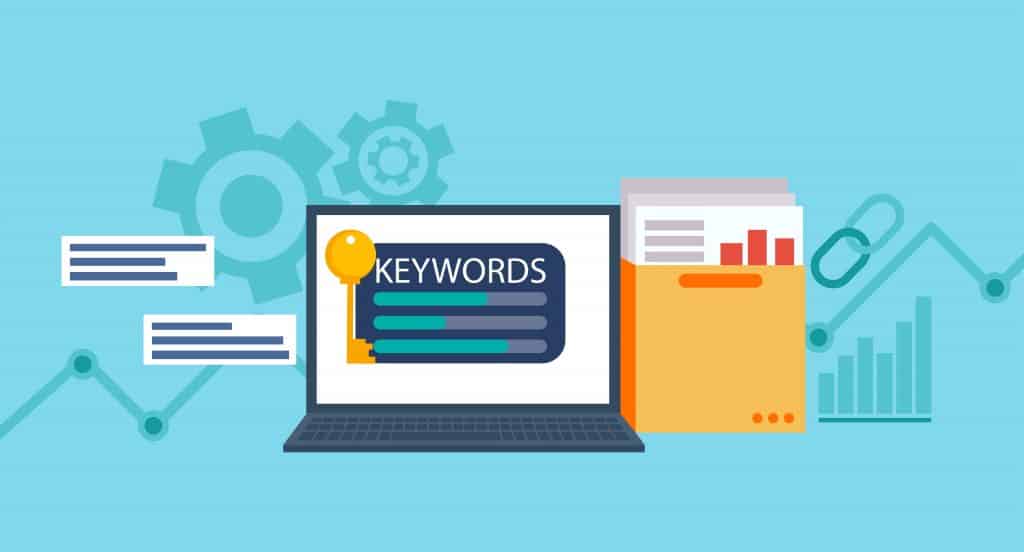 SEO is a science, and, at Sites By Sara, we take pride in levering the best SEO tactics the industry has to offer. Among our arsenal are:
Premium keyword-targeting techniques, ensuring users searching near you will acquire access to your site
High-quality link building techniques that drive increased traffic to your site
Quality content to establish you as an authority in your niche
Simple, hard work to keep your website fresh and up-to-date
All these techniques entice Google to promote your website continually higher in its search engine results pages. What's more, our SEO services don't stop after your initial website optimization. Each month, we will provide more link-building content for your review and approval as well as a full report of services rendered and progress made.
Why Choose Us?
As a SEO Salt Lake City Utah company, we have distinct, expert knowledge on what it takes to provide local SEO as well as features that will help you become more nationally and internationally recognizable. If you've recently searched "SEO near me," Sites By Sara is your solution to local SEO services in Utah. Some key factors that set us apart from other SEO agencies include:
Google algorithm expertise: Our team of Google experts is frequently researching current and future SEO industry changes. In this way, we are continually able to deliver up-to-the-minute services and strategies to our clients.
Optimized link building strategy: One of the most effective SEO strategies, link building aims to get other websites to link to yours. Our experts employ various off page activities to promote backlink diversity and distribute links efficiently on all pages of your website. This close attention to Google standards is indicative of our dedication to doing SEO right the first time.
Brand linking: Our SEO scientists are experts at brand linking, a key component of increasing potential customer awareness of your brand on the web. As always, our linking adheres to Google's best practices, ensuring your website remains top-quality.
Anchor variations: We work with anchor text variations as per Google's latest standards to distribute links efficiently on all anchors. We create all the links manually and do not use any tool or automated software to create links.
We use only the best SEO practices: We will not employ keyword stuffing, over-optimize on-page elements, or engage in link spamming (link trading). In addition, we will not duplicate content; instead, we provide fresh, unique, informative content for your website.
We track your progress: As progress towards your SEO goals continues, we will consistently update you with your progress. As a result, you're never out of the loop and continually able to track your efforts.
SEO Science Is Our Specialty
As an expert salt lake city SEO company who genuinely cares about our clients' sites ranking online, we implement our years of expertise to prepare targeted solutions that help your business growth. Our solutions are designed to help you find customers who are looking for a business like yours, as well as to attract customers looking to solve a problem within your area of expertise. Then, we'll help you successfully integrate them into your sales funnel. (Note: We assist with creating Sales Funnels that convert as well!)
SEO is necessary for promoting your product or service online. Please do not hesitate to contact us call us today at (385) 355-5351. Sites by Sara is a trusted, local Utah SEO company.
5 Things You Should Know About The World Of SEO from our Salt Lake City SEO Services
1. SEO Is Essential For Your Business Website
Your business website is not at its full potential unless it's backed by properly structured and implemented SEO services. This process improves your site's position in search engine results pages, ultimately increasing the traffic on your site. Optimizing your business's website with SEO techniques allows more users to see the products and services you offer, resulting in higher sales and increased profits.
2. SEO Goes Hand in Hand With Advertising
Paid advertising, social media, print ads, billboards, and multiple other platforms can generate traffic to your brick and mortar storefront as well as your webpage. However, in the digital age, a multilevel approach is essential to driving traffic. Online, the best way to boost your website traffic is optimizing your ranking on the most popular search engines.
3. SEO Has Numerous Benefits
Of course, the result of any improvement to your business's website is to attract, engage, and convert more customers. Along the way, however, your business will reap a number of benefits that ensure your customers will continue to return. Key among these are:
A more user-friendly website
An increase in your customer-base
Higher quality site traffic
An increase in your brand's trust and credibility
A quantifiable means of assessing your reach
A positive return on your marketing investment (ROI)
The ability to group with PR and other techniques to maximize benefits
4. SEO Services Can Include Multiple Approaches
As a respected Salt Lake City SEO company, we believe an effective SEO approach takes place on multiple fronts. While the main goal of each is to maximize the number of quality visitors on your site, these varied approaches tackle your site's SEO friendliness from different angles, providing an optimized website that ranks high on any search engine results page.
These approaches and their major strengths include:
Technical SEO
Maintains proper page speed
Fixes external and internal broken links
Searches for crawl errors
Ensures proper accessibility of sitemap
Ensures mobile-friendliness
On Page SEO
Provides relevant keywords research
Ensures strong interlink between the pages of the site
Includes well-organized content that engages the customer
Balances the ratio of internal to outbound links
Offsite optimization
Link building outreach
Tracking new inbound links
Prioritizing offsite opportunities
SEO monitoring
SEO is a long-term process and needs constant monitoring to ensure best results. We have the expertise to track and monitor your SEO results and keep you abreast of progress towards your goals.
5. SEO Experts Agree on a Number of Industry-Best Practices
It's essential to follow proper SEO practices to ensure your organic search rankings are maintained. Though each company employs its own unique strategies to optimizing client SEO rankings, some industry standards include:
Tagging images with text tags so the search engines understand them
Providing freshly updated and lengthy content that commands authority
Easy-to-read and informative content
Conservative, balanced use of properly targeted keywords
SSL certification to enhance the perception of safety and security
Meta description optimization
Why Should You Choose Us As Your Seo Partner
We understand your goals properly and form an effective SEO strategy that provides you with a measurable results. Here are few other reasons why you should join hands with us over others:
We don't give guarantees, we offer realistic solutions
We have experience in working with varied companies from distinctive industries
We don't get indulged in any manipulative or unethical means. We practice only white hat SEO
We maintain proper communication with our clients and also keep them updated with SEO roadmap
The Sites By Sara Difference
Our Utah SEO experts take the time to understand your business's needs and goals and will work with you to form an effective SEO strategy. Your results are measurable, scalable, and reproducible, allowing you to continue to drive quality traffic to each and every part of your website. In the end, the Sites By Sara Difference means:
Integrity - We don't give guarantees, we offer realistic solutions.
Experience - We work with a variety of companies in an array of distinctive industries throughout Utah and around the world.
Honesty - Unlike many other SEO providers, we do not participate in unethical SEO practices. Our above-board team practices only white-hat SEO.
Communication - Throughout the SEO process, we keep in consistent contact with our clients. As a result, all parties are aware of our place on the SEO roadmap.
Frequently Asked Questions (FAQ)
⭐ What Are Local SEO Services?
Local SEO is a process where your site is optimized to drive your local business. The end goal is to ensure more users near you will encounter your webpage when searching for your products and services nearby. As a result, your business will receive more local traffic online and by foot.
⭐ Is SEO Important For Small Businesses?
SEO benefits more than just the big brands; by leveraging SEO strategies, small business owners can create websites that are fast, robust, and user friendly and on par with the bigwigs. In addition, your page will rank near the top of the search engine results page right next to the major companies. This improved user access and increased visibility draws more potential customers to your page and helps convert more of them into paying customers.
⭐ What Is an SEO Roadmap?
Your personalized SEO roadmap is a strategic document created by your partners at Sites By Sara. It is an easy-to-read, simply formatted guide to help you to understand the details of your complete SEO strategy.
⭐ What Is an SEO Audit?
Your SEO audit is a process that helps us gain a better insight into your website. We'll thoroughly analyze your website as a whole, as well as each individual page. This overview will allow us to properly assess your website traffic and therefore create a proper SEO strategy to enhance it.
⭐ Which is better: SEO or Pay Per Click Advertising (PPC)?
Depending on your business objectives, company ideals, and current position in the market, you may feel the need to decide between SEO services and PPC. Check out the differences between these two major marketing processes:
| | | |
| --- | --- | --- |
| Factors | SEO | PPC |
| Credibility and trust | SEO provides organic results, which are often perceived as more credible | Many people tend to skip ads no matter where they appear |
| Traffic potential | Steady, consistent increase in traffic | Short-term, campaign-length increases in traffic |
| Cost | Consistent, indirect cost | You'll pay each time a user clicks on your ad |
| Conversion | Gradual increase in conversions | Highly optimized keywords provide fluctuations in conversions |
| Ease of use | Sites By Sara can assist you with all your SEO needs | Often difficult to choose keywords and set up on your own |
Many businesses choose to use a multi-pronged approach to marketing and utilize both strategies in conjunction with one another. As mentioned, the choice that's right for your business depends on your unique marketing needs.
What Is Sites By Sara's Work Process?
SEO is far from a one-size-fits-all endeavor. There are various factors that guide the strategy for a particular business. We will work directly with you to ensure we are preparing an SEO strategy that fits your goals for the growth of your business.
In general, however, our basic process includes these steps:
Keyword research
Analysis of your competition
In-depth SEO audit
On-page SEO strategizing
Off-page SEO strategizing
Testing and measuring results
Creating a comprehensive SEO roadmap
Are You Ready to Step Up Your SEO Game?
Get your business's products, services, and brand identity at the fingertips of more of your desired audience – then, experience the increased site traffic, business potential, and boost in sales Salt Lake City SEO customers have enjoyed for years. Contact Sites By Sara today with questions or for insight into your next steps. Alternately, fill out the contact sheet below and a member of our team will reach out soon.

Principal at Utah Family Law, LC
---
Sara provided web master and SEO campaign management for a website of mine for 5 years. In that time, the website consistently ranked very well for highly competitive keywords (first page in Google), and Sara did it without tricks or shortcuts. It was such a relief to have Sara to help me succeed with a crucial area of my business that I didn't understand.
REQUEST A QUOTE
We offer a variety of Web presence services. Please fill out the form to follow and we will get back to you pronto!