At Sites By Sara, we believe beautiful, functional web design should be elegant in its simplicity. We are dedicated to helping you grow and nurture your web presence by creating a website that fuses our professional experience and creative chops with the insights, goals, and overarching objectives you have for your personal or business page. The result is a website that reflects your personality or brand identity while increasing your reach towards your target audience.
Sites by Sara is a trusted, local, Utah web design company! We offer:
Expert Web Design Services in and around Salt Lake City, Utah
SEO and Local SEO Services
Digital marketing agency, Salt Lake City

WordPress Web Design and Development Agency in Salt Lake City, Utah
We craft attractive, intuitive websites that are built on a solid framework. For that reason, we are advocates for the WordPress content management system for most small to medium businesses. WordPress CMS is one of – if not the most – agile, scalable frameworks available today, and we truly believe it to be the best solution for most websites, from clean and simple information pages to complex, data-driven applications.
What's more, it allows you to have a hand in updating or refreshing your own website within the WordPress framework without the need for special software; you don't even have to know how to code. This means you'll have the tools you need at your fingertips to keep your web presence current, fresh, and informative. In addition, you'll have the utmost confidence in knowing that your website's framework is consistently improved behind the scenes with each WordPress update.
The result?
Peak visibility to your audience without the risk of costly downtimes and stale pages.
Call us today at (385) 355-5351 to discuss about your WordPress website requirements. Sites by Sara is a trusted, full service digital agency in Salt Lake City, Utah
Does One of These Common Webpage Issues Affect You?
Sometimes, a poorly functioning webpage is worse than none at all. See if one of these issues describes your page:
Is your webpage stale, outdated, or broken?
This is an age of options – with a simple Google search, today's web consumers are presented with a wide array of sites, each offering the products, services, and content they're looking for. Did you know? The average user peruses a webpage for just 15 seconds before clicking away – that means your website has just a quarter of a minute to capture users' attention.
Don't give people the wrong impression with a poorly constructed website or an outdated web presence that could be costing you business. Contact Sites By Sara – we can help you spruce up your website and deliver a professional online experience.
Is your webpage behind the mobile-responsive curve?
Is your website ready for today's mobile-driven searches, shopping, and content consumption? If not, you could be losing customers and followers at an alarming rate. Why? Today's search engine algorithms prioritize websites that are mobile responsive, meaning that websites designed to load quickly, function properly, and keep users reading will rank higher on any search engine results list. More potential users will view a mobile-responsive page.
What's more, once a mobile user finds your page, they're more likely to stick around if your content is optimized for mobile viewing. With help from Sites By Sara, your website will have the sleek look and premium functionality mobile users crave, along with the content designed to keep them interested in your products or services. Call us today to inquire about mobile-responsive web design.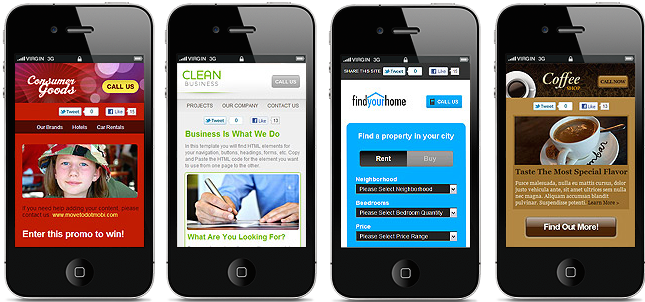 What Your Webpage Should Do For You
Today's online marketplace can be cutthroat, and you'll need a website that makes your personality or brand identity stand head and shoulders above the sea of other sites vying for users' attention. The only way to achieve that is with a web page designed with aesthetics, purpose, and research-driven techniques aimed at engaging users and turning them into clients that will consider your product, service, or content. Finally, your website should be intuitively designed so those clients can make a purchase or otherwise take action as easily as possible.
There's never been a better time to launch your business online or address your stale webpage. Call us today at (385) 355-5351 or fill out our sheet to request a quote.
Three Things to Know About Web Design
Web design matters!


While nearly every business or personality in the world has at least a semi-functional webpage, a well-designed page can push you ahead of the competition. To take it a step further, an excellent webpage has the potential to increase your reach and ultimately promote the growth you need. As a web design company in Salt Lake City, Sites By Sara has an intuitive understanding of the world of ecommerce and can design a webpage that will exceed your expectations.

Web design is principled.


Principles of web design help our expert creative team build intuitive, functional, and beautiful websites that keep users engaged with your brand. Here are a few of the design principles that help our web designers in Salt Lake City and elsewhere craft your site:

Avoid overworking – "too complicated" often translates to "too much work" for your users.
Consistency – your site should appear and function similarly throughout.
Readable typography – all print on your site should be not only readable but visually appealing.
Easy loading – load times should be kept as close to two seconds as possible
Smooth navigation – constant redirects and other issues should be eliminated.
Informative – stale content or useless features should be replaced by informative, interesting items.
Aesthetically pleasing colors – dependent on your values and brand identity, we'll choose colors that fit your ideals.
Clean and user-friendly – users should be able to find what they need and seamlessly navigate your site.

Web design has guidelines.


Contrary to what you may think, web design principles and guidelines are not the same. While some aspects overlap, we believe the principles of web design guide how we approach the building of each individual site. Guidelines, on the other hand, provide a framework for designing sites that will not only function, but excel in today's digital landscape.

Here's a quick look at the overarching web design guidelines that steer our Utah web design strategy:

Usability – User experience, driven by usability, is the number one thing that drives a user's decision to stay or return to your site. Your website's first job is to offer visitors a streamlined experience. Building a user-centric site not only increases your chances of converting a user into a customer but prompts the user to visit again.
Credibility – Here's where clarity is key. It's important to display your credentials, keep your site secure, and provide users with a feeling of familiarity and security. When choosing design elements for your site, it's also essential that those aspects of your page evoke credibility.
Predictability – Users have developed a familiarity with how traditional websites are arranged. Contact information, search buttons, and other features are generally in the same areas across sites. It's smart not to interfere too much with those familiar features when building an intuitive site.
Accessibility – Smartphones and other mobile devices have transformed how both designers and users navigate websites. Your site should be attractive and accessible to users from a variety of platforms, and all features should function the same regardless of where a user visits.

As a renowned web development company in Salt Lake City, Sites By Sara ensures all websites follow recommended guidelines as well as our personal web design principles through each of the many steps it takes to develop your website. Better yet, we do it with style and creativity, ensuring your page will be several paces ahead of the rest.
Your Web Design Directly Affects Your Business's Growth
Consumers want to shop on a page that is aesthetically pleasing, user-friendly, and informative. While all the guidelines and principles listed above certainly lay out the framework for how we build your website, your business has unique needs based on your products or services. At Sites By Sara, we believe the value of a custom-built website for business far exceeds its cost.
As a company excelling in website design in Utah, we include today's must-have design elements in a way that propels your webpage towards your business's end goals. Overall, we aim for every custom-built website to accurately reflect the ideals and values of your clients. The end result is a website that truly displays your brand identity to your customers.
Why Is an Excellent Website Important for Your Business?
A well-built website provides multiple essential functions for your business. Here at Sites By Sara, we believe a business page should:
Create a presence.


The basic purpose of a website is to put your business's name, products, and services in front of your ideal customer base. It's often said that the first impression is the last one – and that cannot be truer when it comes to the world of websites. If you fail to capture the attention of a user with your website, your chances of converting them to a customer are eliminated. Therefore, you must build a memorable brand presence online.

Create necessity.


Once a user decides to stay on your page, the content of your webpage must convince the user your products or services will solve a problem they're experiencing. Doing so will guide conversion from user to customer.

Portray credibility.


Having a proper website certainly helps in boosting your brand's image for your present and potential clients. Expertly designing that website to display your credentials and convey trustworthiness can influence clients to continue choosing you over the competition.

Encourage communication.


As a brand, it's essential for you to stay in touch with your clients and attract new users. An intuitively designed website allows current customers and new users alike to reach out and ask questions.

Keep consistency.


Establishing consistency across your brand's website and all online instances of your company helps cement a client's belief that you are trustworthy and thorough, and your products and services can be counted on to be the same.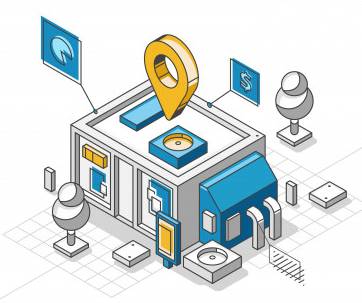 Sites By Sara Excels In Web Design For Small Business
In the digital age, the Internet guides most shopping decisions and hosts a large number of the millions of shopping transactions customers perform every day. Still, many are surprised to learn that some of the smallest businesses still don't have a website. One of the reasons behind this is a misconception that creating and managing a website costs a lot.
While it's true that there are some initial costs involved, the return on your investment (ROI) for a professional website for your small business can be outstanding. What's more, with Wordpress CMS, maintaining a website doesn't have to be time-consuming or costly. In fact, the benefits of developing a website for your small business are many.
Here's a quick look:
Visibility. When in the market for a new product or service, today's consumers search the internet first. Not having a website simply means that your business is invisible to the vast majority of potential clients. Build a site with Sites By Sara and gain instant visibility.
Scalability. A professional website possesses the power to expand your business beyond your local customer base. That means you can stand shoulder-to-shoulder with your competitors in the online space – even with the industry giants.
Brand image. In the digital age, word of mouth has transformed into an entirely separate tool for boosting your brand image – the positive review. Most users prefer to read reviews before determining whether to choose a particular business; the presence of a website allows you to control your brand image and display positive customer experiences.
Sales. When you put money in designing a proper website, it makes the marketing and selling of your products easier. With little nudges from SEO and social media marketing, your business can end up reaching more people and turning a larger number of users into clients.
Why Choose Us as Your Web Design and Development Company?
There are a number of reasons choosing Sites By Sara for your Salt Lake City website design is a good decision. We provide the following industry-best features:
In-house project development
Customized design and web development unique to your business's needs
Direct insight into our professional experience and strategies
Beautifully designed and functioning website portfolio
Expertly developed SEO footprints
Complete warranty on all work
Face-to-face meetings
Experience in distinctive industries
Post-launch support
In touch with the latest trends and industry guidelines
If you find yourself searching "best web design company near me," consider Sites By Sara for your Utah website design. Our expert services, creative solutions, and quality development skills will ensure your business has the quality website you need to promote growth.
Frequently Asked Questions (FAQ)
What Is Web Design With WordPress?
Did you know? Over ⅓ of the world's webpages are designed on the WordPress framework. From simple web pages to complex eCommerce websites, this platform is ideal for websites from Salt Lake City website design companies as well as those around the world. Why? WordPress websites:
Are easy to use
Can be managed from any location
Are search engine friendly
Allow you full control over your site, with innovative backend operations
Provide built-in blog capabilities
Feature plugins, increasing your site's functional potential
Are supremely cost effective
Thus, WordPress has emerged as a favorite among Utah web design companies as well as those hailing from around the globe.
What Should My Website Feature For 2022?
Staying abreast of the current trends in web design is a responsibility we take seriously at Sites By Sara. However, it is important for you to remain aware of any upcoming trends you may wish to incorporate to boost your website's functionality and attract new users. Together, we can consistently adapt your site to keep it fresh no matter the year.
For 2022, key trends include:
Adaptive design
Speakable with Voice User Interface (VUI)
Asymmetric Layouts
ADA (Americans with Disabilities Act) and WCAG (Web Content Accessibility Guidelines) 2.0 Accessibility
Augmented Reality (AR)
Process Spectrums
Customized Progressive Web Apps (PWA)
White Space & Simplistic/Minimalist Design
Full-screen forms
Minimalism
3D Models and Rendering
Chat bots
Grid layout
Geometric designs
What Is Sites By Sara's Work Process?
Great web design involves much more than whipping up a layout of your page. As a Utah web design agency, we take a number of defined steps formulated to focus our creative energy on developing you a functional, aesthetically pleasing, purpose-driven site. Web design Utah typically follows these complex steps:
Identification of goal – here, we isolate the true purpose of your website and use it to influence all other steps.
Define scope – while defining the scope of your website, we outline the breadth of the project and identify steps we need to take to meet your goals.
Sitemap creation – a sitemap is essentially a blueprint of your website that we use to
determine the structure of both the content and features it will display
Website creation – here, we'll create the actual content and features of your site, to be displayed on the site's framework.
Testing – our team will perform both manual and crawler browsing to ensure that your site is functioning flawlessly
Site launch – once all design and testing is complete, we'll work with you to set a launch time for your site to go live.
Technology, principles and guidelines nudge us – the premiere Salt Lake City web development company – in the right direction. However, it's the creativity and technical understanding of our experts that allows us to produce the finished product your business or personal website needs.
Contact Us Today
Are you in need of website design in Utah? Would you like a quality, elegantly crafted website that showcases your personality or brand identity? If so, contact us today to discuss your needs. Or, continue on to the form below for a quote.
REQUEST A QUOTE
We offer a variety of Web presence services. Please fill out the form to follow and we will get back to you pronto!
Sites By Sara
SEO Services