FULL SERVICE WEB SOLUTIONS
I have been working with Sara Lambrinos on my website for several months. Besides creating a website that is highly functional and truly representative of what I do, she is forever coming up with ways to optimize my professional visibility on line. She is a patient teacher and anytime I have a question, she has been lightning fast to respond. In the past I've paid far more for a website I was far less happy with. In addition, she is professional and friendly, as smart as she can be, and I recommend her to anyone who not only wants a website, but who wants help creating cutting edge visibility online.

I have found Sara to be an extremely reliable, dependable, acknowledgeable resource in helping me with my web-site SEO. I think you would find her delightful to work with and she would immensely help you! Dr. Bob Seiler

Sara provided web master and SEO campaign management for a website of mine for 5 years. In that time, the website consistently ranked very well for highly competitive keywords (first page in Google), and Sara did it without tricks or shortcuts. It was such a relief to have Sara to help me succeed with a crucial area of my business that I didn't understand.

Our non-profit has been exceptionally pleased with Sara's Peace of Mind plan for our website. Whenever we've had outages or issues, Sara has been right there immediately and has fixed us up for far less than it would have cost us if we had to hire her per incident. We love the Peace of Mind plan.

Sara has saved my life - she is my website consultant and has consistently gone beyond my expectations. She knows my needs before I do. She is incredibly innovative and a JOY to work with. Thanks Sara for all you do for me and for Clear & SIMPLE.

Sara is professional, prompt and a joy to work with. I highly recommend her talent and service.

Sara is a very talented, personable young woman who positively sparkles. She is an expert at Web design and would be an asset to any company looking to market itself or its products online. I highly recommend her.

I had the pleasure of managing Sara in the challenging industry of Direct Sales and Marketing. With her dynamic personality, dogged determination and attention to detail, Sara was a natural at this job. She maintained a terrific can-do attitude that had a positive impact on everyone around her. One of our top sales people during her time at Jesco International, she consistently yielded a high volume of sales. She was able to adapt to any environment from coast-to-coast with ease and professionalism. I highly recommend her talents to any agency lucky enough to have her.

Sara brought the U of U Alumni Association into the world of online communications. Her upbeat attitude and high-level of competency made it a joy to work with her on a variety of projects.

I recommend Sara for her creativity, wit, and teamwork. She finds ways to help any group of professionals more successful.
REQUEST A QUOTE
We offer a variety of Web presence services. Please fill out the form to follow and we will get back to you pronto!
A Salt Lake City Web Design Company
As you have realized that your business is growing and competition seems tighter, you need to consider another strategy. It is about time to expand your company and be seen online.
Companies that doesn't have websites are considered as rickety as an old mill. The modern approach of marketing involves a fully functioning website and social media popularity. When you are new to this kind of venture or you already have a team but with different providers, isn't it more practical to search for one company that can handle everything? Yes, a Salt Lake City Web Design.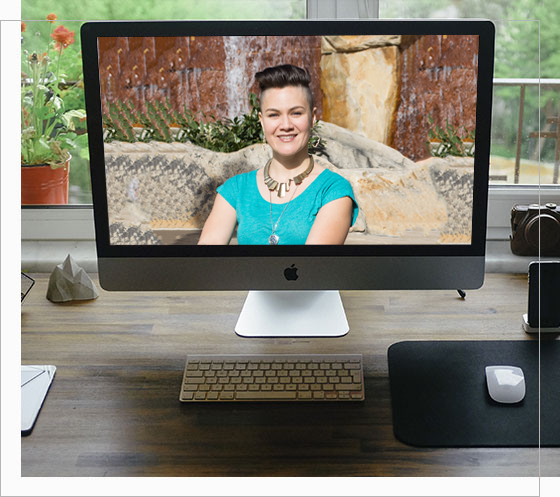 Salt Lake City Web Design
The need for a change.
It is expected that finding a partner that can handle your maximum online exposure will lead you searching in Google. Remember that there is the big difference between a Web Design Company and a Full-Service Web Agency. The first only handles creating a website while the other can help you develop from scratch to possible sales. Therefore, the change you want to happen for your business will depend on which company you want to partner with.
Choosing one provider.
There are so many good reasons why it is more beneficial to choose a one team than separate providers. One obvious advantage is to have a consistency when it comes to brand awareness. Having the same company to handle your website development and marketing methodologies will reduce the risk of overspending budget and wasted hours. Aside from that, you won't waste your time explaining what you want over and over again because there is only a team that you have entrusted to continue your marketing. But when selecting this company, do not be deceive with promises but ask for solid proof of achievements to ensure that you have chosen the best.
What a single agency can offer?
Compared to an individual provider, a  full-service company has teams focusing on different branches of the internet marketing strategies. Others may do your Website Design and Development while some implement your marketing aspects such as handling your social media presence, SEO for your search engine ranking, PPC for your ads and other techniques that will make your services or products achieve a positive online visibility.
The challenge of expanding your business according to the modern technology will have a great impact on your company's reputation thus choosing the best Salt Lake City Web Design Agency can be your greatest option to achieve your goals.