Boost Your Online Presence with Local SEO Services from Sites by Sara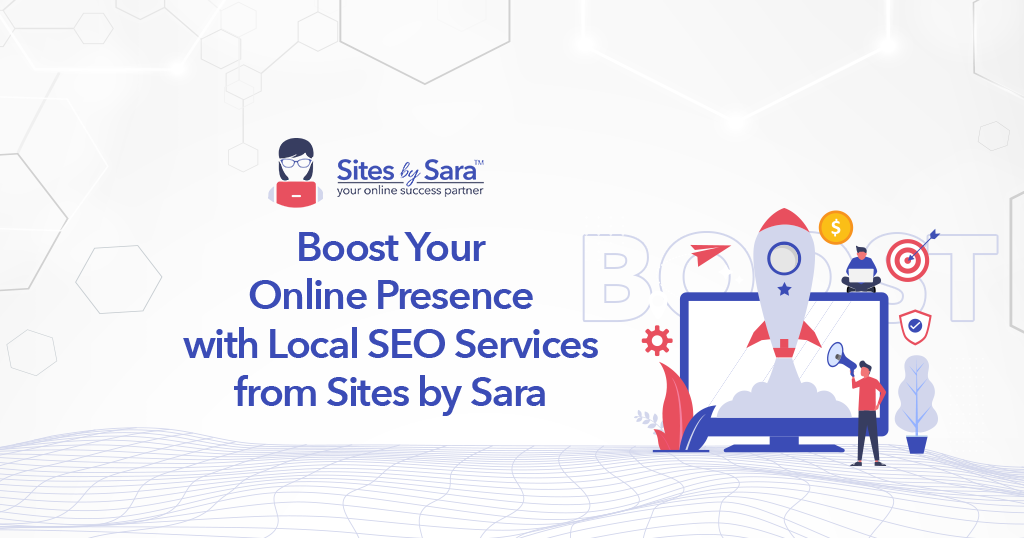 At Sites by Sara, we understand that the digital landscape can be challenging for small businesses. That's why we're here to help you stand out with our Local SEO services. In today's digital age, having a robust online presence is a game-changer, and local citations are your secret weapon.
Why Local SEO Matters
In an era where more than 90% of consumers turn to the internet before making a purchase or visiting a local store, having a strong online presence is non-negotiable. If you're not online, you risk losing valuable customers to your competitors. That's where Sites by Sara's Local SEO expertise comes in.
Unpacking Local Citations
Local citations are the lifeblood of successful Local SEO. These are references to your business's name, address, and phone number (NAP) scattered across the web on various platforms. Think of them as digital breadcrumbs that lead customers right to your door.
How Sites by Sara Supercharges Your Business with Local SEO
Skyrocket Your Search Engine Visibility: Sites by Sara ensures your website ranks higher in search engine results, guaranteeing more clicks and organic traffic. More traffic means more chances for conversions and sales.
Elevate Your Brand Awareness: When your website sits pretty at the top of search results, it establishes your brand as a credible and authoritative source in your industry. With Sites by Sara, you're not just another business; you're a trusted and reliable name.
Welcome Targeted Traffic: Our Local SEO strategy zeroes in on the audience genuinely interested in your products or services. Through strategic keyword optimization and content refinement, we attract potential customers ready to convert.
Outshine the Competition: With Sites by Sara in your corner, your website will outshine competitors in search results. Being seen before your rivals means more market share and more business directed to your website.
Budget-Friendly Marketing: Our Local SEO services are cost-effective. While there's a small initial investment, the long-term benefits far outweigh the costs. Unlike paid advertising, organic search traffic is free, making it a sustainable and valuable marketing channel.
How We Build and Manage Your Local Citations
Partnering with Sites by Sara for Local SEO means a systematic approach to boosting your online visibility:
Identify Key Directories: We pinpoint the most relevant online directories and citation sources for your business, including industry-specific ones, ensuring no stone is left unturned.
Consistency is King: We make sure your business information is accurate and up-to-date across all platforms. Your NAP (name, address, phone number), website URL, and other contact info will be consistent and reliable.
Claim and Verify Listings: We take control by claiming and verifying your Google My Business Listings on directories. This gives us the power to update and manage your information as needed.
Optimize with Precision: Sites by Sara optimizes your citations with the right keywords and business information, boosting your visibility in search results and attracting potential customers.
Monitoring Made Easy: We continuously monitor your citations to ensure they're accurate and untouched. Our tools, like Moz Local and BrightLocal, automate this process.
Customer Interaction: Sites by Sara encourages engagement by responding promptly and professionally to customer reviews and feedback, building trust and credibility.
Data-Driven Results: We track and measure the impact of your local citations on your business. Watch your website traffic, search rankings, and customer inquiries soar with Sites by Sara.
Local citations are your golden ticket to boosting online visibility, and Sites by Sara is your trusted partner in this journey. With consistent and accurate citations, we'll improve your search engine rankings, enhance your reputation and trust, and draw in local customers by the dozens.
Ready to step up your online game? Reach out to Sites by Sara today and unlock the full potential of Local SEO. Your competitors won't know what hit them.