How To Improve Your Online Reviews (And How To Respond to Bad Reviews)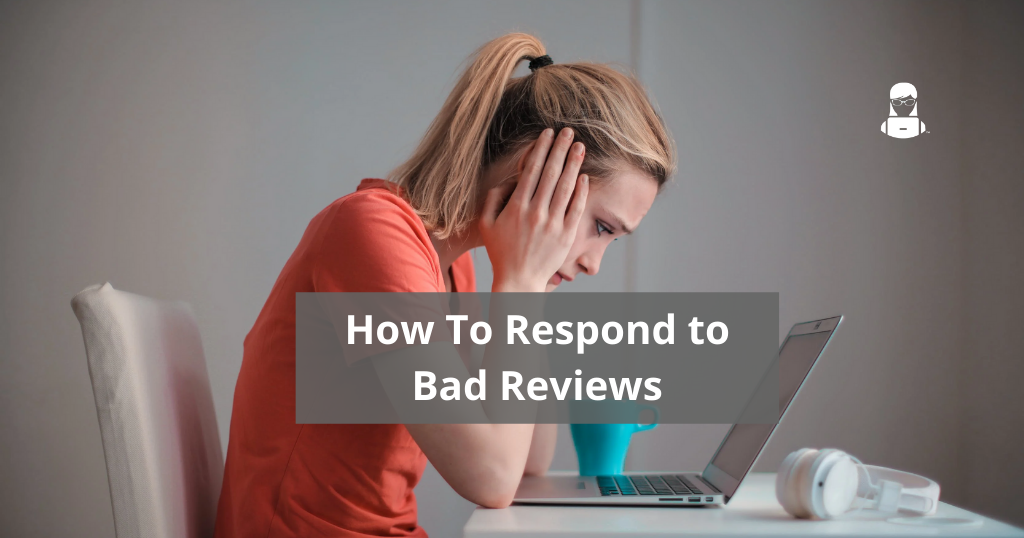 Online reviews can have a significant impact on your business success. Unconvinced? Consider the following:
It's easy to see how online customer reviews can have a profound effect on your business success. Eliciting and responding to reviews is a vital aspect of your online reputation management, as it can increase your sales and establish "social proof" of your business to prospects. Here, we will break down ways to improve your online reviews and respond to negative ones when they arise.
Ask Your Customers to Leave Reviews
It may seem obvious, but many businesses neglect to follow up and ask customers to leave reviews. Over ¾ of consumers state that they would be willing to leave a review if asked, but many don't know where to leave them due to the number of platforms available. When following up with customers, make sure they know how much leaving a review can be vital to your company's success. For example, suggest that customers leave a review on an invoice or within an e-receipt, with a link to make the process easier. Another alternative would be to send a follow-up text or SMS with an embedded link to a survey.
Optimize Your Listing For Each Platform
In addition to eliciting customer reviews, it's important to claim your listing and create a business profile for each major review site (Google My Business, Yelp, etc.). When you claim your listing, you can include current information, photos, and more. Don't forget to include an enticing and well-written business description! Optimizing your listings for each major platform helps your SEO and also helps connect consumers more readily with review opportunities.
Respond to Each Review
To improve your transparency and the level of trust a consumer has in your company, respond to every review – even the not-so-great ones. How you respond to each review will depend on its contents. Here are examples of how you might respond to reviews by level:
5-star, 4-star
"(Name), thank you for your review! We are so glad you had a great experience here at Atlas Iron & Metal. It was our pleasure to work with you, and we look forward to working with you in the future. Please come see us again anytime!"
3-star
"(Name), we appreciate your feedback. We are always making improvements to our operations and want to let you know that we have made some adjustments to better support your concern. We hope you will visit us again soon and let us show you the improvements we've made. Again, thank you for your input."
1- or 2-star
One and two-star reviews require a more delicate hand. Let's face it; bad reviews can hurt. They can be false, misleading, or downright cruel. When you receive a bad review, it is natural to feel upset or angry, especially when you pour your heart and soul into your business. If you feel emotional, take a deep breath, and stay away from your keyboard. Letting your emotions lead the way may feel gratifying at the moment but could hurt your brand in the long run.
Once you've cooled down, we recommend the following:
If you receive a 1 or 2-star review and they are not a customer of yours, you should flag the review as inappropriate. In this case, the review engine (i.e., Google) will ask you why, and you should tell them it is not an actual customer. Also, encourage employees to flag reviews that seem suspicious or spam.
What if your 1 or 2-star review is a customer? Try this formula:
Even if you don't think the customer is right, it's essential to acknowledge and give credence to the issue. For example, the first sentence of your response could be, "Thank you for your feedback and bringing attention to this issue."
Say you're sorry. After you acknowledge the issue, provide an apology, which is an important aspect of appeasing the customer. Keep it simple: "We are so sorry that our [product or service] did not meet your expectations. We strive to provide superior customer service, and we're sorry to hear that your experience wasn't up to our high standards."
Provide an explanation, if appropriate and necessary. For example: "We are so sorry by the longer-than-usual wait times you experienced at your last visit. Unfortunately, we experienced a technical error that led to system downtime and trouble retrieving customer information."
Make it right: "We are sorry for the inconvenience this caused you and have resolved the issue. Contact us, and we would be happy to provide you with 25% off your next service. We hope to see you soon."
Don't Forget The Extras
When eliciting and responding to online reviews, don't forget the details:
Type a response to every posted review, if possible. Thumbs ups are nice, but personalizing every review sends the message that you care about providing feedback to every customer.
Encourage every reviewer to post photos with their review. To sweeten the pot, consider adding a sentence like this to an SMS or survey: "take our survey, upload a photo, and enjoy 10% off your next purchase!"
Online reviews are arguably one of the most important aspects of improving your online reputation and increasing conversions. Knowing how to garner and respond to reviews is essential to the health of your brand and the establishment of social proof. Without high-quality reviews, it's hard to build trust in a prospect that leads to a conversion. At Sites by Sara, we offer a full suite of online reputation management services. To learn more about how we can help, contact us.