6 SEO Strategies to Optimize Your Website
SEO Will Help You Leading to Conversions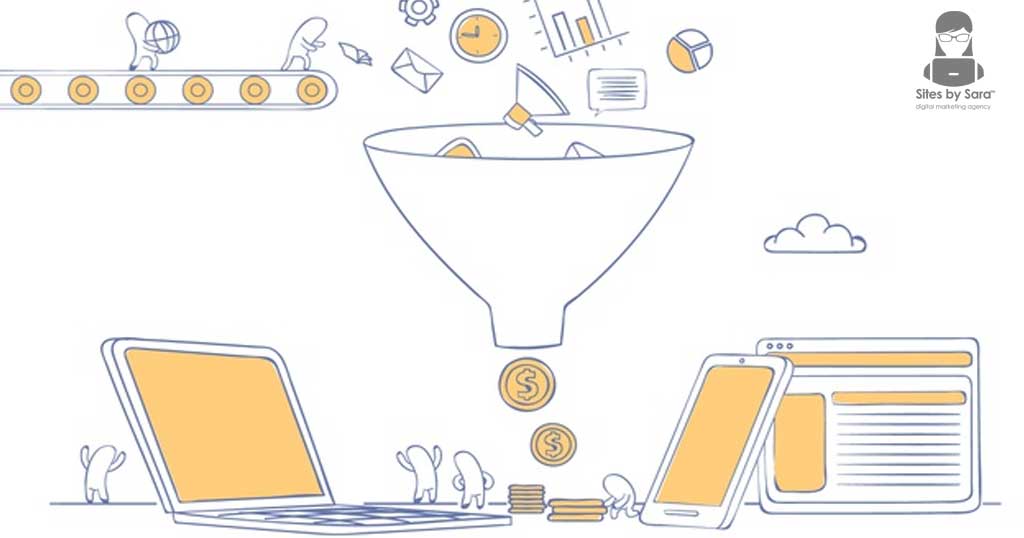 You have probably heard about search engine optimization and why SEO strategy is so important to the business.
Just a quick refresher – SEO increases search rankings, increases website traffic, and gives a greater return on investment.
There are several SEO techniques, ranging from small to large, that you can use to make web pages more searches friendly.
Creating an SEO plan – focus on identifying the brand's goals, objectives, audience, and competitors. SitesbySara.com is your Salt Lake City SEO Company, We first start with an SEO audit to see what problems exist on a site and what can be improved upon. Then the backlinks, content, and conversion audit takes place. After seeing the gaps and analyzing them, a strategy is planned and documented.
Turning leads into customers – content, design, and user experience can turn leads into customers. For this, a content strategy is planned to manage all content that will be created, published, and archived and a landing page is created that has a high conversion rate.
Content creation – content will help you rank for specific keywords, leading to conversions. There are many different types of content that one can create – blogs, infographics, videos, webinars, slide share, podcasts, e-books, etc.
Website optimization – many on the page and off-page SEO tactics will help you do this. Spammy and low-quality backlink removal, penalty removal will clear the negative impact on your search ranking. Further optimizing both content and HTML code with on-page SEO best practice and an active social media presence will help you build traffic to your content and website.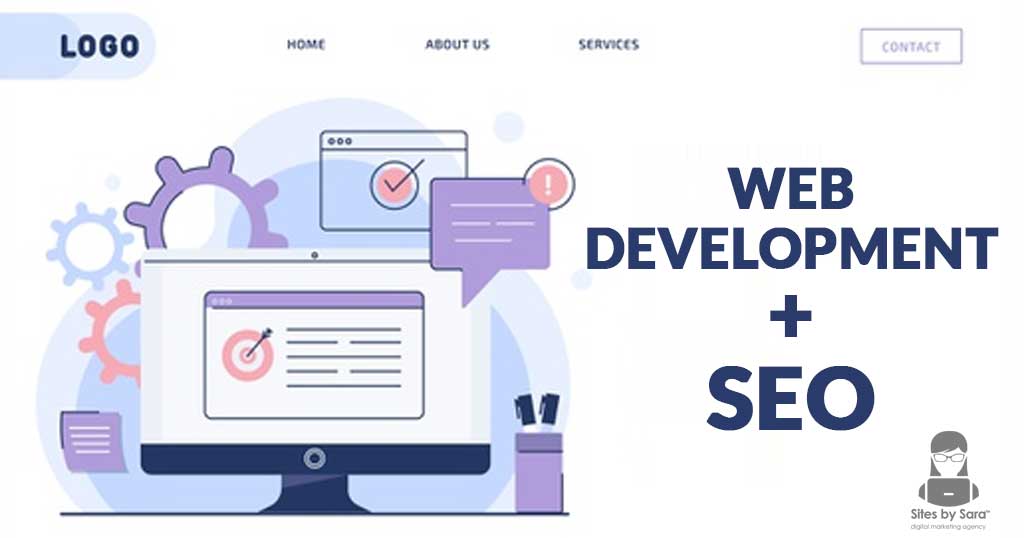 Web Development is Connected with SEO
Authoritative – go above and beyond wanting to rank well. Focus on establishing your website as a knowledgeable source. Even links from authoritative relevant websites and guest postings can improve ranking.
SEO Implementation – creating and documenting an SEO strategy is never enough. You will have to consider how to execute your plan. On the other hand, it is important to remember that a good SEO strategy is more than just identifying keywords and optimizing content once.
Our SEO team has the knowledge and experience to execute a strategy with the aim to create consistency in your brand's voice across channels, framing a good user experience making it easier for you to reach a higher bottom line.
See some of our SEO work at SitesBySara.com.