Effective Marketing Strategies for Amazon Sellers: Expanding Your Reach and Driving Sales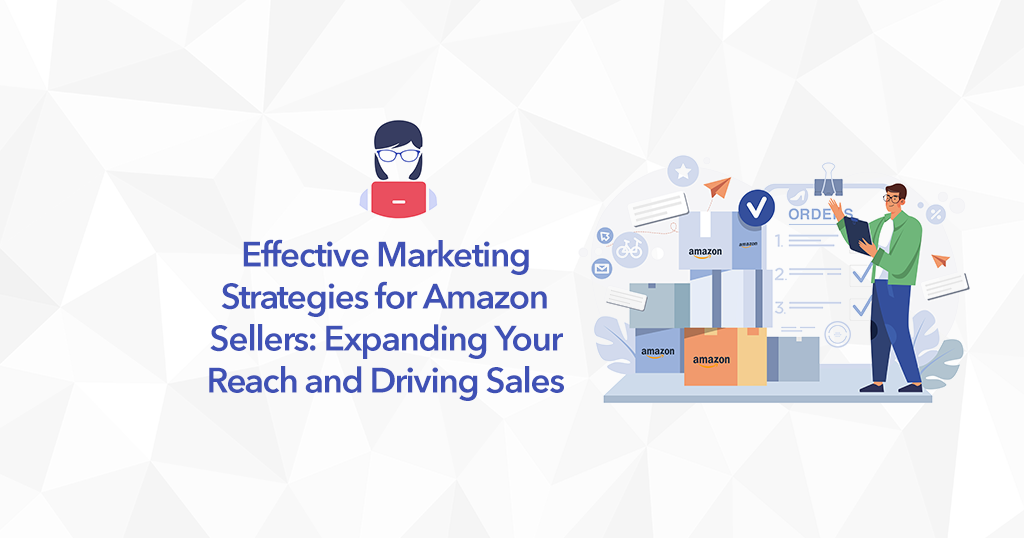 As an Amazon seller, your ultimate goal is to get your products in front of as many eyes as possible and drive sales. While Amazon provides an excellent platform to sell your products, you'll need to market your listings effectively to stand out in a sea of competitors and boost your sales. Let's delve into some effective marketing strategies that can help you expand your reach and drive sales on Amazon.
Develop a Strong Brand Identity
Developing a strong brand identity is key to success on Amazon and any other e-commerce platform. Your brand identity sets you apart from your competitors and forms the foundation for all your marketing efforts. Take the time to identify your target audience, craft brand messaging that resonates with them, and create a brand persona that reflects your values and personality. Once you have a strong brand identity, you can use it to create consistency across all your listings, social media profiles, and website, making your brand instantly recognizable to your customers.
Optimize Your Amazon Listings for SEO
Search engine optimization (SEO) is critical when it comes to ranking your Amazon listings higher in search results. The better your listings are optimized for SEO, the more visibility they'll receive, leading to increased sales. Research the keywords your target audience is searching for when shopping on Amazon and incorporate them naturally throughout your listings' titles, descriptions, and bullet points. Additionally, optimize your listings' images and videos, and use Amazon's backend search terms section to help Amazon's search algorithm find and rank your products.
Utilize Amazon Advertising
Amazon Advertising is a powerful tool that allows you to create highly targeted ads that appear in search results, on product pages, and through Amazon DSP. Utilize Amazon's algorithmic targeting options to help increase the visibility of your listings to customers who are most likely to buy. You can also use Sponsored Products, Sponsored Brands, and Sponsored Display to help increase your sales and brand awareness.
Leverage Social Media
Social media is an excellent way to connect with your target audience and drive sales on Amazon. Use social media platforms like Instagram, Facebook, and Twitter to build your brand and promote your listings. Create visually appealing graphics, use engaging captions, and link back to your Amazon listings in your bio or posts. Use social media to run promotions, giveaways, or contests that encourage people to share your brand with their followers, increasing your brand reach and driving sales.
Build an Email List
Building an email list is an effective way to reach out to potential customers and drive sales on Amazon. Offer value to your customers, such as a discount or exclusive deals, in exchange for their email addresses. Use email marketing to send your subscribers regular updates, promotional campaigns, or sales events, making sure your customers remain engaged with your brand and your offerings.
Expanding your reach and driving sales on Amazon requires a comprehensive marketing approach that leverages effectively utilizing every available channel. By developing a strong brand identity, optimizing your Amazon listings for SEO, utilizing Amazon Advertising, leveraging social media, and building an email list, you can attract more customers, drive up your sales, and reap the benefits of Amazon's excellent platform. At Sites by Sara, we help Amazon sellers achieve success by crafting and implementing effective marketing strategies that drive sales. Partner with us today and watch your Amazon sales soar!
Call us at (385) 355-5351 or book a FREE 15 min Consultation with Sara Lambrinos.