Google Ad Manager: Everything You Need to Know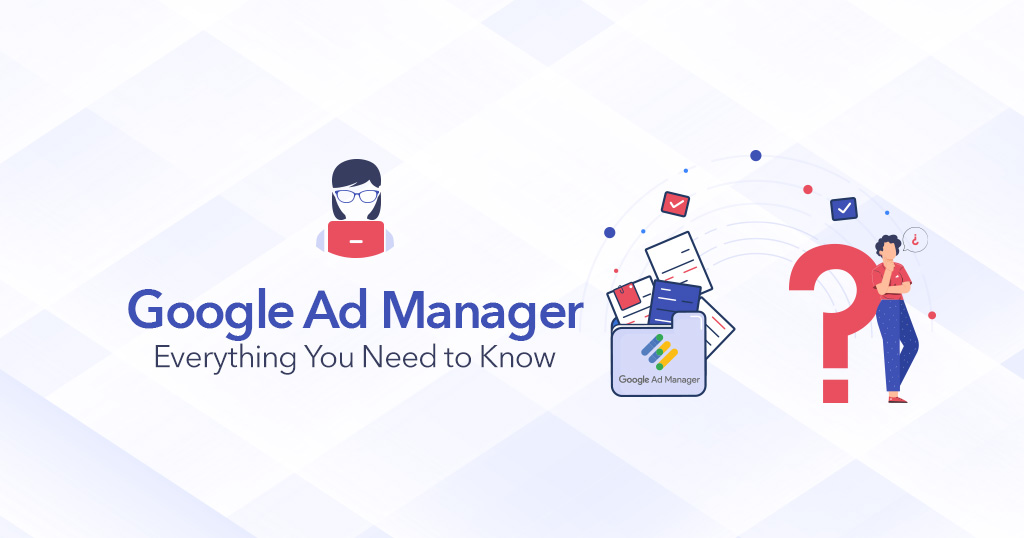 If your company is reliant on direct sales, then you're probably more than familiar with running ad campaigns. However, this doesn't necessarily mean your campaigns are as effective as they could be. Or maybe you're just putting an excessive amount of time and effort into managing your business's advertising campaigns and could use a little help in this department. One way to keep your campaigns both manageable and effective is through the use of Google Ad Manager, which has become a resource for many businesses in the digital age.

Are you unsure whether or not Google Ad Manager is for you? Before you get started on the platform, we've provided a brief overview here of what you can expect, including a rundown of Google Ad Manager's key features.
What Is Google Ad Manager?

As a popular ad management platform, Google Ad Manager is ideal for large publishers with a substantial reliance on direct sales. By using Ad Manager, companies are given access to granular controls. The platform also supports a number of ad networks and exchanges, including Ad Exchange, AdSense, third-party exchanges, and third-party networks.

A variety of organizations can benefit from Google Ad Manager and its assortment of features. For instance, if you're currently looking for a central location where you can monetize different inventory types (mobile apps, websites, games, videos, etc.), then Ad Manager could be the perfect platform for you.

If a significant portion of your company's ad revenue is due to direct deals from buyers, then Ad Manager is a good option for your organization. Also, if you'd like to utilize third-party networks as a way to compete for ad inventory, this is another situation where using Google Ad Manager would be appropriate.
How Does Google Ad Manager Work?

For the majority of publishers using Google Ad Manager, they'll use a single network to manage any ad campaigns they're running. Through this Ad Manager network, it's possible to define your company's ad inventory. Additionally, you can create, manage, and report on any of your current ad campaigns.

The option to define your ad inventory gives companies easy control over where they'd like to display ads on their app or website. For every ad unit, Google Ad Manager will create a tag, which is a short section of code.

Once you're in possession of this tag, Ad Manager users will have the ability to insert it into their app or website. Later, whenever there's a visitor to the app or website, the tag will send an ad request to Google Ad Manager.

Ad Manager also allows users to build orders and line items – which is essentially a way to describe the process of running ad campaigns. When a campaign targets or references an ad unit, that campaign become eligible to serve an ad to the request. At this point, Ad Manager will select the best advertisement to serve, which can vary based on the timing or location of the request.
What Are Google Ad Manager's Key Features?

Google Ad Manager is a versatile platform that offers a number of useful features to its users. As a whole, some of the most essential aspects of Ad Manager are its ability to help users control spending, target particular audiences, and measure their campaign results.

More specifically, some notable features of Google Ad Manager are as follows:
Traditional Ad Serving

Thanks to Ad Manager's ad serving capabilities, publishers are able to have ads delivered to Target Properties, directly from Google's own web servers. This delivery is based on criteria that the publisher is able to personally select, as well as the input of agencies and advertisers that are having ad campaigns displayed on the Target Properties.
Trafficking

Trafficking is another notable feature of Google Ad Manager. In other words, this means the process of creating and managing advertising campaigns. The publisher will use Ad Manager to create line items, orders, and creatives. These can be targeted to particular inventory, although other forms of targeting can also be used. For example, the publisher may decide that they'd only like their advertisements to be displayed in certain locations. Ultimately, this makes it easier for users to have their ad campaigns displayed to a particular audience, rather than simply the general public.
Forecasting

When we talk about "forecasting" in the context of Google Ad Manager, we're actually referring to determining how much inventory will be available, in the future.

This is different from checking retail inventory in a few important ways. With physical kinds of inventory, it's possible to count and figure out how many units will be available. Determining the number of viewers you'll have later down the line is a far more complex process, however. Then, depending on the targeting scenario in question, this process can become even more complicated.

With Ad Manager forecasting, it's possible for publishers to sell their inventory more successfully, without venturing into the realm of overselling.
Reporting

Publishers can check on any of their active campaigns to get key information about the selected campaigns, including information on how that ad campaign is delivering.

When you're using Ad Manager, the reports are highly customizable, so that they can be tailored to the publisher's needs and priorities. This makes it far simpler to receive insights about your company's inventory, allowing you to improve the effectiveness of your ad campaigns.
Account Administration

You have significant control over how you experience and use Google Ad Manager. Publishers are provided a collection of tools and tasks that they can use to administer their network. For instance, the publisher will have the ability to set up new users, as well as enable certain features. Even though you won't be dealing with admin tasks on a day-to-day basis, they are still extremely important to your overall experience with Google Ad Manager.

Manage Your Ads With the Help of a Digital Marketing Agency in Salt Lake City

If you'd like to begin using social media ad managers like Google Ad Manager, you can work with a team of experts to get started on the right foot. At Sites by Sara, we'll provide all the tools you need to leverage Ad Manager's full potential to grow your business, all while maximizing your marketing dollars. For assistance with Google Ad Manager or Google Grants Manager, contact Sites by Sara through our website.