How to Leverage SEO to Make Your Salt Lake City Restaurant the Top Result on Google's Searches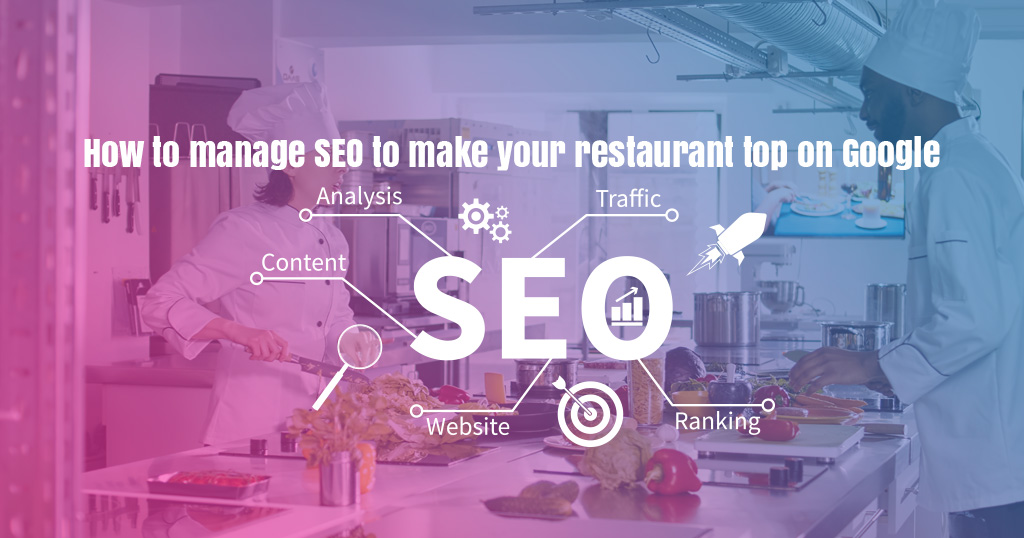 As a restaurant owner in the beautiful area of Salt Lake City, Utah, you know that the competition for customers can be challenging. The number of restaurants in the city has been on the rise in recent years, and standing out among the sea of choices can take time and effort. You want your restaurant to be the first choice for customers when looking for a place to eat in the city. While your most reliable customers may already know your restaurant's name and location, you want to make sure that you are also appealing to new customers who may need to be more familiar with the area and your restaurant. This is where implementing a solid SEO strategy can help.
SEO, or search engine optimization, is the digital optimization of your website and content to rank higher in Google's search results. This means that when potential customers in Salt Lake City search for restaurants online, your restaurant is more likely to display at the top of the list. Since Google is the most widely used search engine, appearing at the top of its search results is a huge win for driving traffic to your website and generating new customers walking in your doors to order food and drinks. When searching for "SEO near me" to find the best restaurant SEO services to expand your customer base, consider contracting Salt Lake City SEO company Sites by Sara, who will put your restaurant on the map and at the top of Google's search results. SEO is not a one-time process. It is an ongoing effort to improve your website's visibility in the search results. By better understanding how SEO Salt Lake City works and optimizing your website for the search engines, you can stay ahead of the competition and ensure prospective customers find your restaurant online.
SEO Tips To Optimize Your Restaurant Website And Earn a Constant Flow of Restaurant Traffic
There are various SEO tips and techniques that you can use to optimize your restaurant website and ensure that it appears at the top of Google's search results. These include:
1. Use the Right Keywords
To ensure that your website appears when customers are searching for restaurants in Salt Lake City, you need to leverage the right keywords throughout your website content. These are the words and phrases potential customers search for when they go online. Use popular keyword research tools like Google AdWords Keyword Planner and Google Trends to discover keywords being used most often in searches related to restaurants. Then, incorporate these keywords into your website content, including your titles, tags, descriptions, and blog posts.
Some likely contenders for the best keywords to use for your restaurant website include "Salt Lake City restaurants," "restaurants in Salt Lake City," and "best restaurants in Salt Lake City." If your restaurant menu has a specific niche, such as vegan or gluten-free options, be sure to use these keywords to attract customers searching for these terms.
2. Optimize Your Website for Local Searches
In addition to using the most effective keywords, you also need to ensure that your website is optimized to return on local searches. This means including your city and state in your titles, tags, descriptions, and blog posts. It also means creating a Google My Business listing and claiming your business on other local directories. These listings help increase your restaurant's visibility in the search results when potential customers search for restaurants in your area.
3. Publish High-Quality Content
Publishing high-quality content is another crucial SEO tip to ensure your website appears at the top of Google's search results. This means writing original, well-written, and informative blog posts relevant to your restaurant. Your content should be keyword-rich and offer value to potential customers searching for restaurants online. For example, if you run an Italian restaurant, you could write a blog post about the history of Italian cuisine or share a recipe for one of your signature dishes.
4. Use Attractive Images
In addition to publishing high-quality content, you should also use attractive images throughout your website. These images should be relevant to your restaurant and help to improve the overall user experience. Customers searching for restaurants online are more likely to click on listings that include images to help give them a visual of what to expect when dining at your restaurant. High-quality photos of menu items can also make the difference between a customer choosing your restaurant over another.
5. Promote Your Website on Social Media
Another SEO tip to get your website to the top of Google's search results is to promote it on social media. This means creating profiles on popular platforms like Facebook, Twitter, and Instagram and sharing your content regularly. As you promote your restaurant website on social media, include links back to your website to help increase its visibility and improve its ranking in the search results.
6. Solidify Your Call-to-Action
If you want customers to act when they visit your restaurant website, such as making a reservation or ordering takeout, you need to solidify your call-to-action. This means adding clear and concise buttons or links throughout your website that lead customers to your desired action. For example, if you want customers to make a reservation, you should include a "Reserve Now" button on your website. Or, if you want customers to order takeout, you should include an "Order Online" button. By solidifying your call-to-action, you can help increase the number of customers taking action on your website, which can help improve your ranking in the search results.
7. Ensure Your Restaurant Is Represented on Popular Reservation Apps
In addition to having a strong online presence, it's also important to ensure that your restaurant is represented on popular reservation apps like OpenTable and Yelp. Potential customers often use these apps when searching for restaurants online with open tables. By having your restaurant represented on these apps, you can help increase its visibility in the search results and attract more customers looking for a place to eat.
8. Regularly Monitor Your SEO Efforts
Finally, it's important to regularly monitor your SEO efforts to ensure that your website appears at the top of Google's search results. This means checking your website's ranking for target keywords regularly and making changes as needed to improve your ranking. It's also important to track the number of visitors to your website and the number of customers taking action on your website. By monitoring your SEO efforts, you can ensure that your restaurant is getting the visibility it needs to attract new customers or save your budget by making necessary modifications before wasting time and money on fruitless efforts.
Contact Sites by Sara Today
If you're ready to take your restaurant's online presence to the next level, contact Sites by Sara today. Our team of experts will work with you to create a custom website and SEO strategy that will help you attract more customers looking to eat in the Salt Lake City area. We'll help you create content, optimize your website for search engines, and promote your restaurant on social media to help you achieve your desired results. Contact us today to get started and earn more foot traffic through your restaurant's doors.