[Infographic] The Web Revolution: Small Business Website Stats 2023 – Are You Prepared?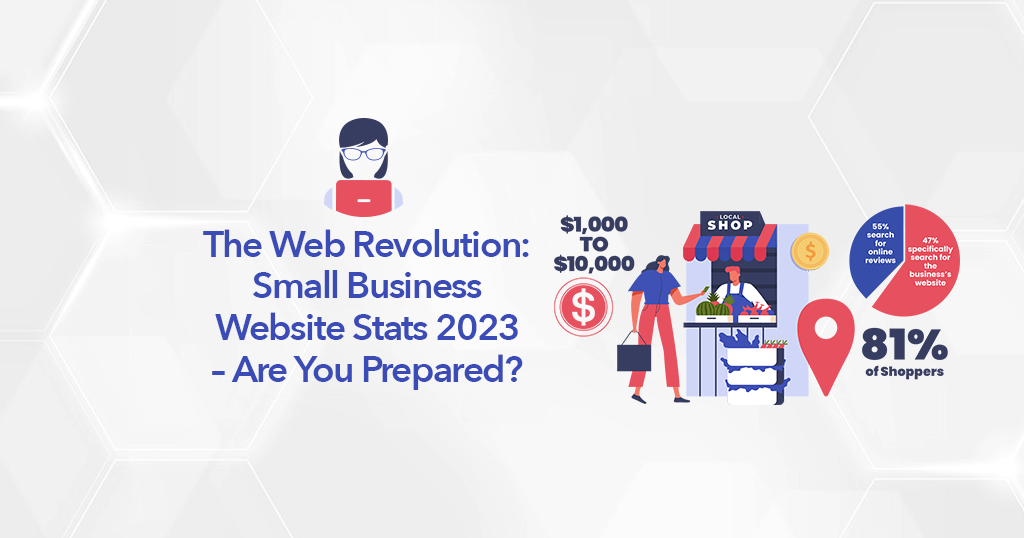 Introducing Our Incredibly Insightful Infographic: Unveiling the Untold Small Business Website Stats!
At Sites by Sara, we've dedicated ourselves to exploring the dynamic world of small business websites, digging deep into a multitude of reliable sources, and uncovering the most intriguing statistics out there. Our extensive research has allowed us to assemble an eye-opening Infographic that will revolutionize the way you perceive the digital landscape for small businesses!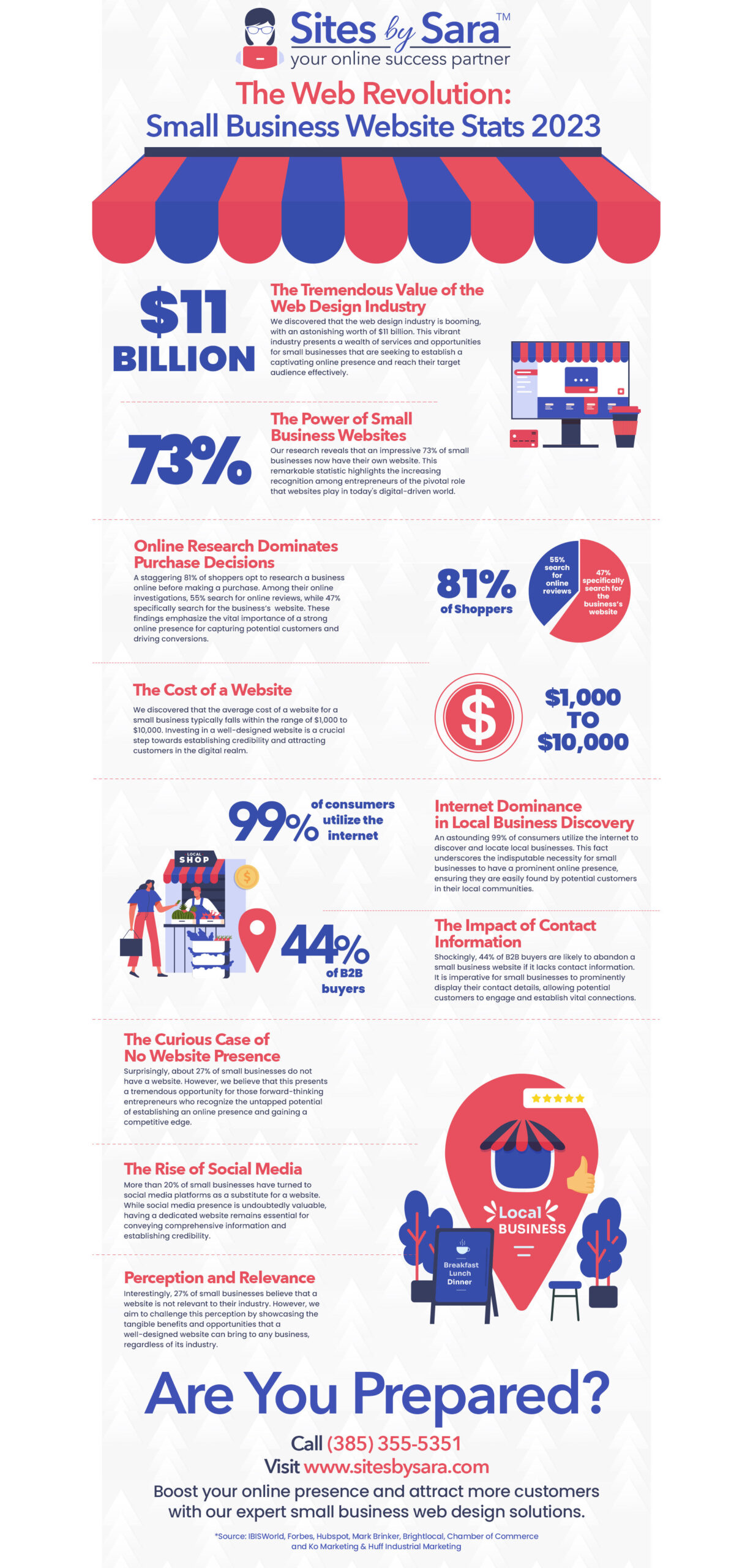 Let's Dive Into Our Remarkable Findings:
The Tremendous Value of the Web Design Industry:
We discovered that the web design industry is booming, with an astonishing worth of $11 billion. This vibrant industry presents a wealth of services and opportunities for small businesses that are seeking to establish a captivating online presence and reach their target audience effectively.
The Power of Small Business Websites:
Our research reveals that an impressive 73% of small businesses now have their own website. This remarkable statistic highlights the increasing recognition among entrepreneurs of the pivotal role that websites play in today's digital-driven world.
Online Research Dominates Purchase Decisions:
A staggering 81% of shoppers opt to research a business online before making a purchase. Among their online investigations, 55% search for online reviews, while 47% specifically search for the business's website. These findings emphasize the vital importance of a strong online presence for capturing potential customers and driving conversions.
The Cost of a Website:
We discovered that the average cost of a website for a small business typically falls within the range of $1,000 to $10,000. Investing in a well-designed website is a crucial step towards establishing credibility and attracting customers in the digital realm.
Internet Dominance in Local Business Discovery:
An astounding 99% of consumers utilize the internet to discover and locate local businesses. This fact underscores the indisputable necessity for small businesses to have a prominent online presence, ensuring they are easily found by potential customers in their local communities.
The Impact of Contact Information:
Shockingly, 44% of B2B buyers are likely to abandon a small business website if it lacks contact information. It is imperative for small businesses to prominently display their contact details, allowing potential customers to engage and establish vital connections.
The Curious Case of No Website Presence:
Surprisingly, about 27% of small businesses do not have a website. However, we believe that this presents a tremendous opportunity for those forward-thinking entrepreneurs who recognize the untapped potential of establishing an online presence and gaining a competitive edge.
The Rise of Social Media:
More than 20% of small businesses have turned to social media platforms as a substitute for a website. While social media presence is undoubtedly valuable, having a dedicated website remains essential for conveying comprehensive information and establishing credibility.
Perception and Relevance:
Interestingly, 27% of small businesses believe that a website is not relevant to their industry. However, we aim to challenge this perception by showcasing the tangible benefits and opportunities that a well-designed website can bring to any business, regardless of its industry.
Boost your online presence and attract more customers with our expert small business web design solutions.
Call 385-355-5351 or Book A Free Consultation.