A Dummies Guide to SEO Near Me Searches
This is a fascinating time for SEO near me searches, also known as Local SEO. Due to this continuing trend, it has now become very important to maintain a healthy relationship between a company' online and offline practices. They have now become an ideal couple, working together to form a relationship called Local SEO.

The trending SEO 'near me' searches
This practice allows a local business to rank higher in search results when a potential customer searches for this type of business near their physical location. Simply put, SEO 'near me' searches allows for highly targeted and focused digital marketing, as it has the capabilities of searching specific audiences.
Here are some ground rules for ranking in local SEO
Google My Business – you are missing out if you still don't have a Google Business listing. It is freely provided for every business to let them list the location, open hours, NAP (name, address & phone number) and more.
Reviews – the number of Google reviews often plays a big part on whether a site ranks well in local search or not. Thus the more positive Google review you collect, the better your chances of ranking well in the SEO 'near me' searches.
Linking – SEO near me also relies on the quality of back links to your page and domain. So continue to focus on creating content that is likely to attract back links from relevant sites and this will have a positive impact on your local SEO. And your name in the local online media such as blogs and news sites will help saturate the front of the search result pages with links related to your site.
Embed Google Map – there is a number of plugins available that enables to embed a google map that can be scrolled and panned to help potential consumers to understand your location.
Your city name in tags – this comes with a warning – you should only put your city or region name in the title, H1 content and alt tag to the extent that it looks natural. This is a good way of strengthening results for local customers.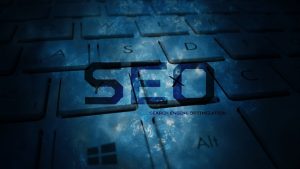 Conclusion
While conducting a local search your potential customer should find you with a respectful, positive reputation that piques their interest
Google My Business, NAP, and local reviews is the best way to optimize for local search rankings
SEO near me searches are here to stay, it cannot be ignored by companies big or small
Reach out to our creative Sitesbysara team and see how your company improves its Local SEO.