Why You Need Social Media for Small Business SEO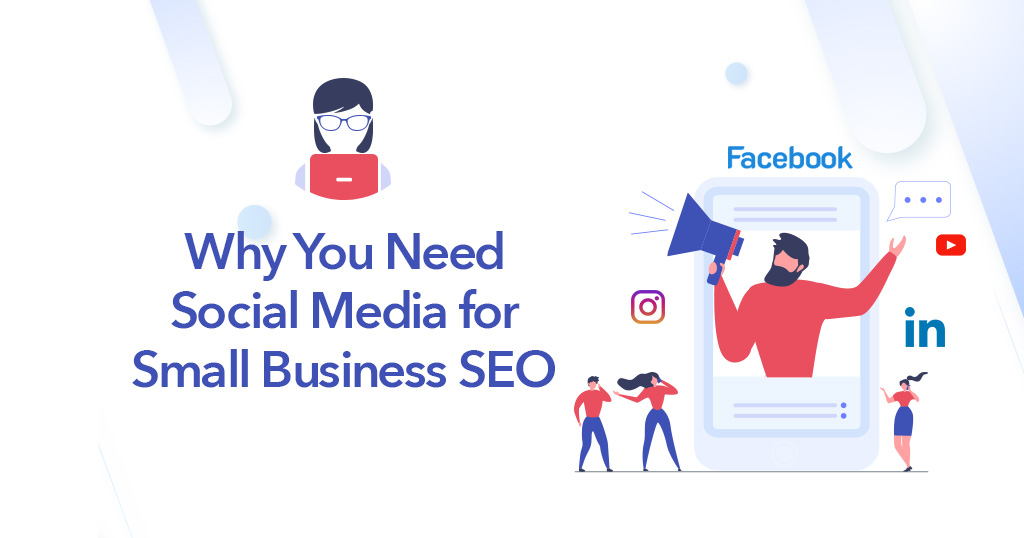 It is impossible to deny that you need an online presence to succeed in this digital age. The first crucial step is creating a website that accurately depicts who you are and the services or products that your business provides. The second step is expanding your online presence through SEO plans and social media optimization services. In the digital market, it is easy to feel lost in the shuffle. You have to be extremely mindful of your choice of words, content, and interactions to create an online presence that is ultimately rewarding. Social media can help you stand out from your competition while spending less money and reaching just the right audience.
SMM Planning and Marketing Services
Just like creating a website is just the first step of your overall marketing plan, opening up social media accounts is just the first step as well. It is important to have your goals in mind, just as you would with a website. Social media may give an impression of a more carefree atmosphere, but it still requires special planning and techniques to stand out from the rest. You should know who your target audience is, what you want to accomplish, and how you will work towards that goal. That requires realistic research that will help you properly determine your strategy, develop your content, and manage your budget.
Social media entails a number of different platforms. It is important to determine what platform is best for your business. Some platforms are more serious and professionally minded, while others are more fun and personable. The best place to start is determining which platforms would work best for your unique business. As a small business, you don't want to spread yourself too thin. You want to know where your potential best audience is. Social media optimization services can help you determine what social media platforms could work best for your specific area. These services can help you create a content strategy.
A content strategy helps you develop a clear concept for your social media presence. You always want to consider your target audience. They are the reason you invest in SEO services in the first place. You want to plan what type of content will stand out to potential customers. This includes the visuals you include as well as the relevant content you provide. You also want to consider what your content focus is going to be. What is your key message? Are you trying to inform or educate your audience? Are you looking to build awareness? It is important to know the path of your social media marketing.
Social media is unique in that you also need to consider timing. When sending out an email chain, a subscriber will read the email at their convenience. However, with social media, time is often a considerable factor. You need to determine the consistency of your social interactions, down to what time and at what frequency you post.
Getting Started
Once you've determined the best social media platforms for your business, you should start planning out how you are doing to interact with your potential customers. If you are already on social media, you can start by exploring what your users are responding to and what posts or platforms are getting little to no engagement. If you are not currently involved in social media, you can explore competition sites to see what their customers interact with. Trends change over time, so it is important to continue to research and explore what is working and what isn't.
Plan Your Social Media Presence
When it comes to your SEO plan for your website, you largely rely on keeping content that is relevant and up to date. This requires planning ahead. Your social media presence is the same. You should plan and create content ahead of time, 2-4 weeks in advance when possible. This allows you to stay current by utilizing special events, holidays, and popular trends.
Considering Your Marketing Budget
It is essential to create an online presence that allows you to stand out from others. This involves creating a website that optimizes your search engine presence, as well as using social media for small business expansion. Social media is an essential tool in taking content from your website and extending it even further. Social Media Paid Ad Services are available at a relatively low cost, which is ideal for small business owners trying to extend their social media presence.
Social media creates global connections, which is an immeasurable benefit for business owners. Social media is highly targeted when it comes to audiences; it also follows a cost-per-click model that allows you to only pay when someone interacts with your targeted advertisements. Facebook Ad Services are tailored to help small business reach their target audience with just the right content to promote engagement.
Track Your Progress for Best Results
When you decide to invest in SEO planning, you enter the process with the understanding that it isn't an exact science. The same can be said for social media optimization services. It can take some trial and error to determine which social media platform is best for your business, as well as what content your audience best relates to. You will want to pay close attention to your click-through rate, conversion rate, engagement rate, and your follower growth rate. This information helps you plan and deliver high-quality content that keeps potential consumers engaged and interested in what your business can provide.
Social Media Platforms to Consider
There are several social media platforms that can help boost the digital presence of your business. The first step is doing your research to explore your best platforms for reaching your target audience. Some of the most popular sites include:
Facebook. This platform continues to be one of the largest platforms that connects people both locally and across the globe. It is a perfect space for businesses and offers several tools to help grow an online presence. Facebook ad services, as well as original content, can help reach a larger target audience.
Google My Business. Google wants to pair consumers with the best results for their search engine questions. This means that Google provides endless tools and tips to help business owners develop quality, reliable presence through Google verified pages. Google My Business promotes map views as well as search engine results. This provides your customers accurate information on your name, location, contact information, and products or services.
YouTube. This platform continues to be one of the largest social media sites as well as one of the largest search engines. Video helps to convey content easily. Video is also a beneficial way to break down complex ideas in a more approachable way. When it comes to SEO plans for a small business, video can be a great tool.
Trust the Experts
Social Media platforms can be an amazing tool for business owners looking to expand their digital presence. If you are already using SEO techniques for your website, many of those same concepts can be applied to your social media accounts. You want to find the platforms that work best for your business, develop quality and relevant content, and stay up to date on what your target audience wants to stay engaged. Sites by Sara can help any size business develop and maintain its social media presence. Contact us today to learn more.