WordPress Maintenance Services for Small Businesses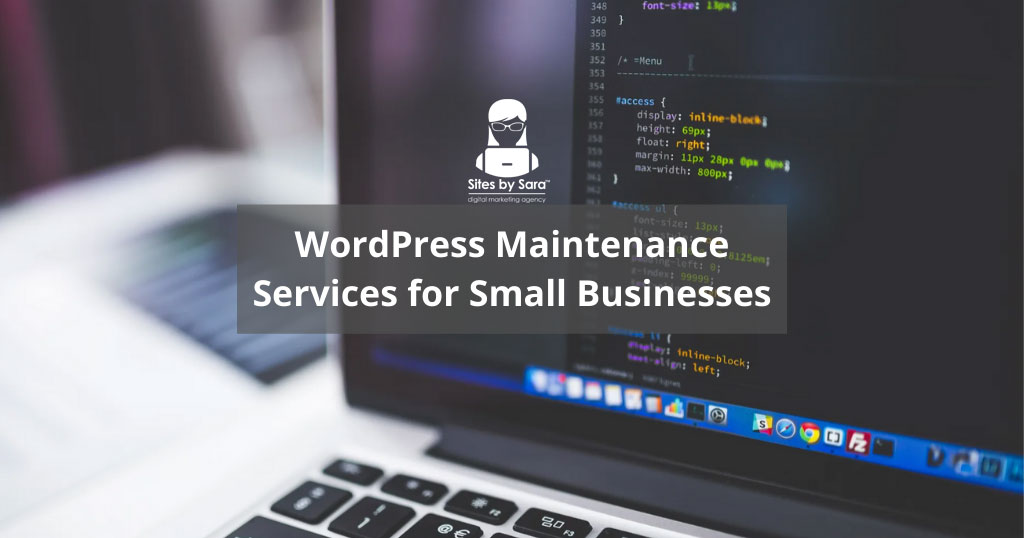 Regular maintenance of your WordPress site is essential, as it keeps your website running as smoothly as possible. Unfortunately, this can be a time-consuming process, as the list of routine maintenance tasks can add up.
Fortunately, many services can help you keep your site running as efficiently as possible. By taking WordPress maintenance off your plate, you can focus on what is most important to business growth. Here we will outline some popular WordPress Maintenance Services and discuss why regular website maintenance is essential for your business's continued success.
What Is WordPress Maintenance?
WordPress is a website platform prized by developers and business owners alike because of its ease of use, accessibility, and robust theme menu. It is entirely scalable, and developers can help you create custom themes and functions. Like any other web platform, however, WordPress benefits from regular maintenance. Here, we use the term maintenance to describe the variety of tasks that monitor and improve website performance, identify security concerns, and assure the overall quality of your website (and subsequent user experience).
Like any other aspect of your business, your website benefits from continuous attention. Maintenance tasks might pop up weekly, monthly, or even daily. Common maintenance to a WordPress site includes:
Site backups. By saving numerous iterations of your site in various locations, you can restore it in case of a security breach or another mishap that deletes your website files.
Updating your WordPress core. As a platform, WordPress regularly updates to fix bugs, respond to cyber vulnerabilities, and more. Staying updated to the latest version helps ensure that your site is as safe and efficient as possible.
Updating themes and plugins. Just like the core functioning, your themes and available plugins update continually in response to security threats, bugs, and more. Updates are the best way to keep your plugins operating at their best.
Clearing the cache. Your cache is a collection of saved files that allow your site to load faster. After long periods, however, the opposite can occur, as too many files lead to site overload. Periodically clearing the cache is an excellent way to keep everything in balance.
Database optimization. Each WordPress site has a database, which is composed of data at the core of your website. It contains such information as post information, user roles, and more. Over time, it can collect too much data and unnecessary or redundant information. Database optimization works to clear any excess data, which allows your site to load faster.
In addition to these tasks, there are also smaller and less frequently required maintenance activities such as deleting spam comments, cleaning out your media library, and addressing broken links. This is only a sampling of the maintenance required of a WordPress site—maintenance should be comprehensive and continual to ensure your site's success.
Why Is WordPress Maintenance so Important?
WordPress maintenance is time consuming but worth the effort. In addition to improving metrics like your page's load time, WordPress maintenance also helps boost your site's security. Maintenance can even be a boon for your search engine optimization, as Google sees page load time and ease of use as key ranking factors. A website that loads slowly and contains broken links or spam comments can appear less authoritative than the competition, causing users to abandon the site.
It's no secret that the average internet user has a very short attention span. If your users cannot find what they're looking for quickly, they will bounce. It's easier to navigate to another site and find what they need, rather than poke around your website for the answer. For this reason, regular maintenance can even affect your website's conversion rate. By keeping your website accessible, professional, and running efficiently, you are more likely to engage your visitors and keep them on your site for longer periods.
Admittedly, maintaining a WordPress site solo can seem like an enormous task. The most comprehensive WordPress maintenance campaigns require daily monitoring. Because you are likely embroiled in the daily demands of running a business, the idea of WordPress maintenance can seem unachievable. Fortunately, you have the option of outsourcing your WordPress maintenance services, freeing up time for you to focus on your business.
Benefits of WordPress Maintenance Services
By outsourcing your WordPress maintenance, you have a positive impact on:
Did you know that a small size company can spend five to 10 hours a week just on routine maintenance? If you don't have a dedicated IT person, it's hard to free up that kind of time. Even if you do delegate to these tasks to a staff member, this could add up to hundreds of dollars in pay each month—more than what you could be paying someone outsourced.
Your mind. Delegating WordPress maintenance to an expert gives you total peace of mind. You can rest assured that a pro is handling your maintenance tasks efficiently and with an experienced hand.
Your reputation. Website downtimes or lags can have a serious impact on your brand. Routine and professional maintenance can help lessen the chances of mishaps that could affect your site's credibility.
Your website's visibility. As previously discussed, regular maintenance can improve your search engine optimization and keep you at the top of search engine result pages. A professional who understands SEO, including the elements that could be affecting key metrics, can help you keep your business website as visible as possible.
Your return on investment. Finally, many business owners think they are saving money by attempting to do WordPress maintenance themselves. However, when weighing opportunity costs, many business owners find that outsourcing maintenance provides a valuable return on investment.
If you're looking for WordPress maintenance services, Sites By Sara can help. To learn more about the services we offer, contact us or call/text us at (385) 355-5351.