E.A.T and YMYL Explained: How to Aim for That Top Spot in Google?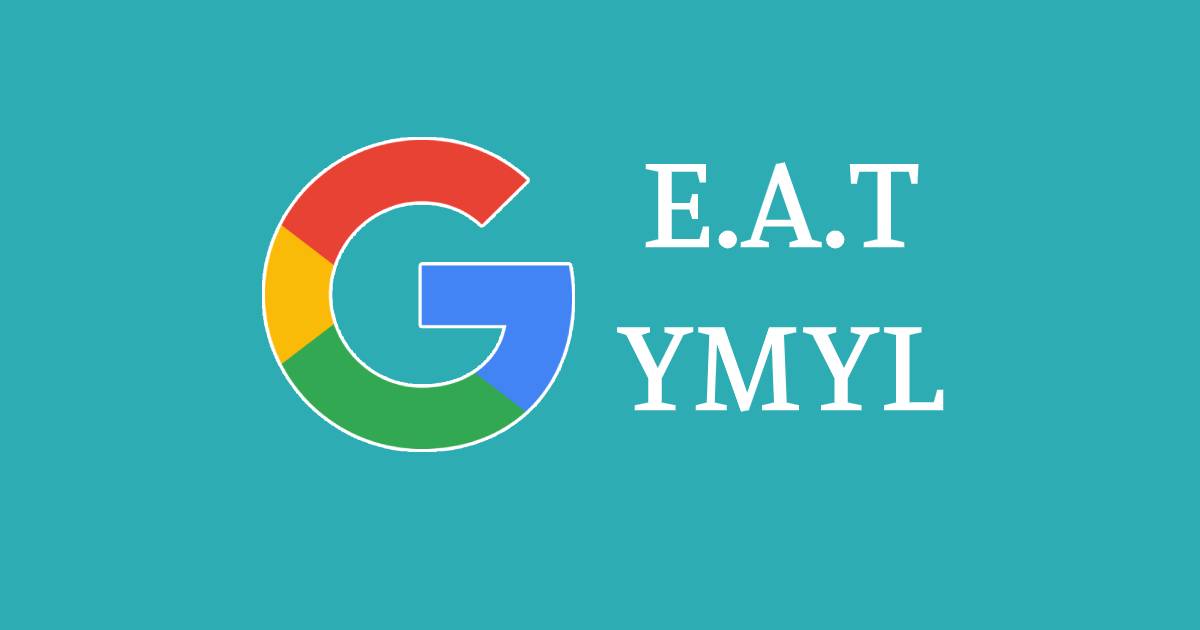 Have you ever wondered how Google's ranking algorithm works? Be assured that you are not alone. Especially, when you come across the buzzwords like EAT and YMYL which you know have a part to play in making your site rank, just don't know how. Both EAT and YMYL have been in the lexicon of many SEO pros for some time. However, they snatched the spotlight after a major Google update that took place in 2018.
EAT and YMYL are mere acronyms:
EAT: Expertise, Authoritativeness, Trustworthiness
YMYL: Your Money or Your Life
These describe the golden rules of how Google views web pages, and more importantly, how by using these they draw the distinction between high-quality and low-quality content.
They serve as key guidelines for Google's human search evaluators and as essential tools that help Google to gain in understanding or giving insight into a high-quality web page.
In this post, we'll cover some of the pillars of both the things which will help you to understand them in a better manner. Further, knowing about EAT and YMYL will help you to incorporate them purposefully.
Your Money or Your Life (YMYL) Pages
There are some pages which Google holds in absolute high regard in terms of safety. It's because these are the pages which have a direct impact on a person's life. That's why SEO pros were introduced to YMYL pages. Since the impact of the pages are intense on a person's life, Google wants them to rank well.
In even simpler terms, if you have a website which deals with these industries then Google will hold you in much higher regard than a page which talks about lifestyle tips. In fact, you'll be glad to know that the search engine holds any website in high value which has some kind of shopping component or money transaction element.
Understanding the market area for YMYL
When it comes to the areas of operation, Google has divided the sites into five categories. If you have a site which falls under any of these categories, you'll have to employ SEO with caution.
So, what are the areas? Let's take a look:
Shopping pages
Financial transaction pages
Medical information pages
Legal pages
Pages with information of sensitive nature which has the potential to negatively impact the user's life
Google repeatedly stresses a higher bar for YMYL sites as compared to others.
Expertise, Authoritativeness, Trustworthiness (EAT) Pages
Google is very careful about protecting users from sites that are associated with links which are potentially harmful or fraudulent in nature. The search engine wants to be absolutely certain to ensure that the business pages relative to happiness, health, or wealth get the EAT presets – expertise, authority, and trustworthiness.
If you have a site which perfectly fits the description, then read on. Let's take a deeper look at the world of EAT-related SEO.
Expertise
Who is an expert? If you are to go by the dictionary definition, it's someone who is "very knowledgeable about or skillful in a particular area." This also applies to your website but it's not the only factor that causes an inflow of substantial traffic to your site.
In order to do this, it's essential to include content on your website that engages people and offers them something of value in terms of knowledge. While trying to create such content here are some things that you need to remember which will help you to ensuring your authority as an expert.
Simple yet informative content
Proper keywords
Links of content on related queries
Authority
There is no power in being an expert without authority. What exactly outlines your authority? Here are some of the KPIs which will help you to understand better.
Mention of your link as a credible source by another website
Trust ration score
Your content is widely and consistently shared on social media
Having brand recognition
Trustworthiness
It's extremely important for you to establish trustworthiness of your site. Along with expertise and authority, it'll help you to get a higher-ranking position on Google. Further, if you have negative comments surrounding your site, it's essential that you answer them in a way that doesn't present your company or brand in a bad light.
Here are some of the ways to promote your site's trustworthiness:
Associate the site with a physical location
Secure your website's domain
Have a clear privacy policy
Post clear return and fund policies
If you can achieve high EAT and YMYL scores then you will achieve a high rank on Google. Furthermore, it'll be harder to knock your site's position from the top spots!
If you need assistance with either of these areas, our SEO services start at just $399/month. Contact us today to get your EAT and YMYL scores the best they can be!