Graphic Design for Social Media: The Key to Growing Your Social Following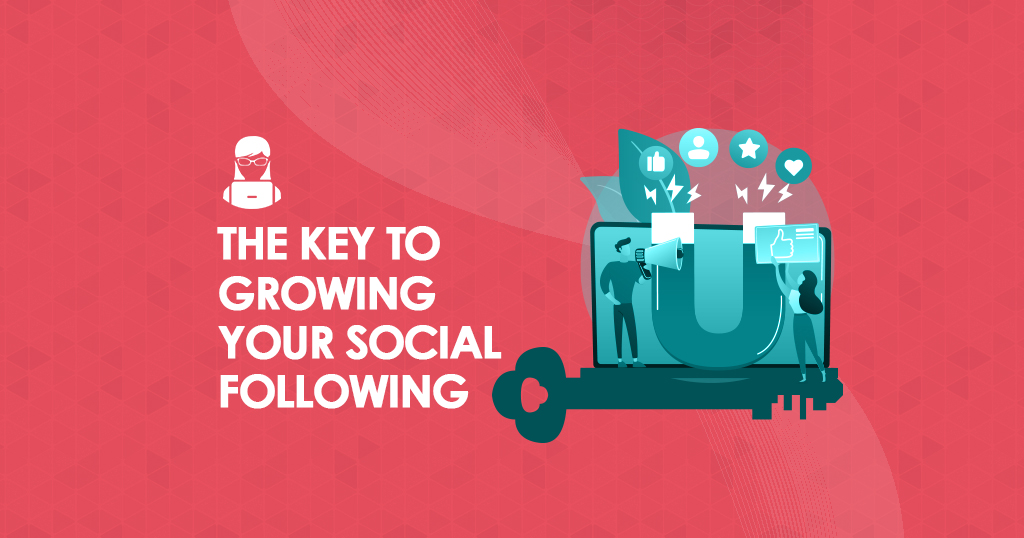 Social media for small business can be a potent tool. It can be used to grow your following, increase engagement, and boost sales. It's crucial to have a solid social media strategy for small businesses that incorporates compelling graphic design that will attract customers and followers.
Graphic design is a form of visual communication and representation. It can be used to convey information, ideas, messages, or art. Graphic designers use typography, illustration, and page layout techniques to create the desired effect in their work.
The role of a graphic designer has evolved significantly over the years. In the past, graphic designs were used mainly for print purposes, such as in magazines and newspapers. Current graphic designers now communicate through a range of different media as technology has evolved our methods of communication as a society. The impact of graphic design has become a social media best practice for small businesses.
Many choose to hire or contract a graphic designer as a social media marketing service for small businesses. A graphic designer can create eye-catching designs that will grab the attention of potential customers and encourage them to follow your brand on social media. A well-designed social media page will be more attractive to potential customers, and design is one of the most important ways in which a business can set itself apart from its competitors.
How Can Visual Communication Be Used to Help Your Business Grow a Social Following?
Without a doubt, visual communications can help grow your business and social following. In the fast-paced digital world, images are a great way to catch a customer's attention. Graphics can be used online in many different ways to help promote a business and engage with customers.
Designers use different elements of design, such as color, typography, shapes, and layout, to create an interesting and effective layout. Designers might create infographics, logos, posters, flyers, social media images, or website banners. Creative images can add flair and excitement to a social media presence.
One of the most popular ways in which businesses use graphics is through social media. Businesses create images that are specifically designed for popular social media platforms, such as Facebook or Twitter. Social media posts with graphics have been shown to be more likely to be shared than those without.
Social media platforms such as Facebook and Twitter can be powerful tools for businesses seeking to grow their social media following. Regular posts, whether they contain information, a promotion, or an image, can help keep your brand visible to existing customers and attract new customers.
What Are The Benefits of Using Graphic Design For Social Media?
Creative designs can help set your brand apart from the competition and make your social media presence more attractive to potential customers. Graphics can be used to highlight specific products, drive sales by promoting promotions or events, and share information with customers.
The benefits of using social media for small businesses should not be underestimated. Social media is a great way to connect with your customers in an informal, conversational way. Your customers are likely to share information about your business on social media when they have a good experience with your brand. In order to encourage customers to post about your products or share photos of your products, graphics are necessary.
A picture is worth a thousand words, so when you use images to promote your brand online, it will help ensure that people remember what makes your business special. Using images, whether they are of events or products, can draw attention to selling points that might be lost in words. For example, promotional images can highlight a specific product and even show potential customers how they might use the product.
What Sort of Things Should I Have a Graphic Designer Create?
You should have a graphic designer create graphics for any social media platforms you want to use. Do you have a YouTube account where you promote your tutorials? Have them create an eye-catching YouTube icon. If you have a product, have them create a profile picture for it so that it stands out among all your other profile pictures.
Once you've identified the social media platforms you want to use, have your graphic designer create a set of graphics that can be used across all of them, or at least the ones you plan to use most frequently. Don't mix one set of square images with another set that's shaped like a circle, for example. The different shapes and sizes will make it confusing to your audience when they see your graphics on different platforms.
It's About More Than Pretty Pictures
Your graphic designer should also create some social media headers for you to use when posting blog posts or articles. These headers can be used to grab someone's attention when they're scrolling through their newsfeed, so you'll want them to stand out. These headers should include a call to action, which you can include as text in the header or as an image.
A good graphic designer will also be able to create viral, attractive social media graphics to accompany your posts. These can include a graphic of your logo or a product, with some text added to it that describes the image. Your social media posts should always include a call to action, like "Check out this latest product" or "Come check us out at our new location."
The Importance of Eye-Catching Designs in Attracting Potential Customers
A simple graphic can help you stand out from your competitors and appeal to the online community. In many cases, the graphic designers that work on social media graphics also have a hand in creating logos and other promotional materials for your business. This means that they understand your brand, and depicting it accurately can help increase the effectiveness of your logo, marketing materials, and more.
The right graphic designer will be able to create designs that appeal to your target audience while still staying true to the branding of your business. The difference between a professional graphic designer and an amateur can be significant, so ensuring that you have a professional working on your posts can mean the difference between increasing or struggling to grow your social following.
A graphic designer can help create compelling social media posts, increase your social following, and serve as a resource for social media ideas for small businesses. When you have a graphic designer on your team, they will help you create eye-catching graphics that people want to share with their networks, which means more exposure for your business!
For more information on how graphic design can best enhance social media marketing for small businesses, check out Sites by Sara online or call/text us at (385) 355-5315.