Why User Experience Is Important in Web Design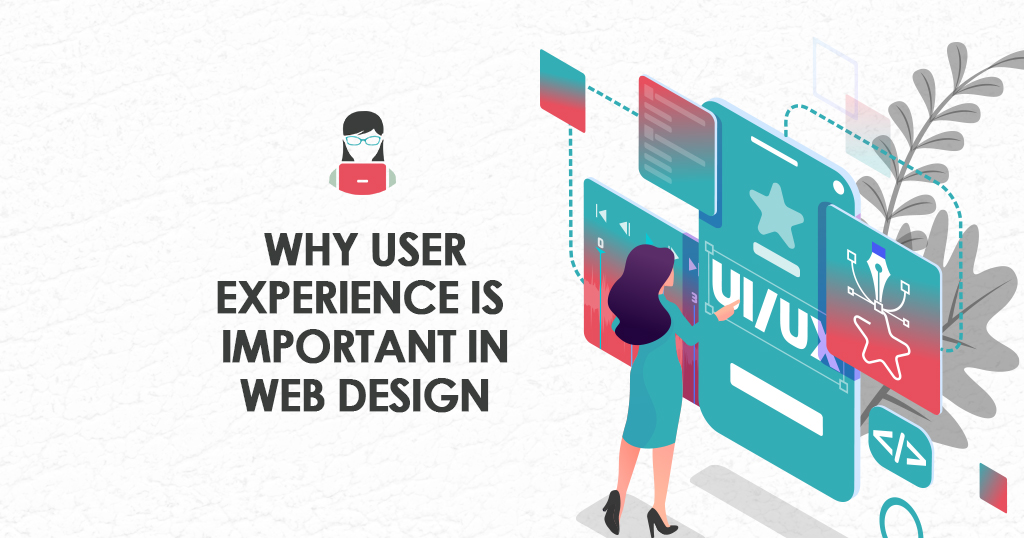 User experience is the term used to describe how easily and intuitive it is to navigate a website. However, creating a positive user experience, or UX, isn't as simple as it sounds. If a site feels too basic, then it will lose traffic. Likewise, if it is difficult to navigate, potential customers will bounce off a site to find one that is easier to manage.
Creating a strong UX depends on a few different factors and (as with most aspects of web design) depends on the user. Just like beauty, easy navigation is in the eye of the beholder – or, in this case, the holder of the computer or smartphone.
If you're a business searching for Utah website design services to maximize your UX, understanding your target audience is a crucial first step. Keep in mind, though, that certain elements of positive UX should be consistent across the board.
What Is User Experience, and Why Does It Matter?
Even outside of web design, UX is a core component of successfully marketing to your customers. At its core, UX is intended to connect customers with a product in a way that's both clear and positive. In fact, before websites were even a necessity for businesses, good UX was still something companies needed to hone in on. Otherwise, their customer base would stagnate or drop.
Whenever customers engage with your product or services, they should come out feeling like they had a straightforward, positive experience. Otherwise, you haven't given them an incentive to stick around before moving on to your competitor. For UX to be at its best, you'll need to have a strong understanding of your own needs, as well as the needs of your target audience.
The Role of UX in Web Design
Although UX has been around far longer than the internet, in the modern-day, good UX often revolves around a business's site. After all, in many cases, your website is going to be the face of your company—your storefront, in a sense. It isn't uncommon for a website to be the first thing a potential customer interacts with before learning more about and engaging with your products or services. The customer will need to have a positive experience from the very beginning.
Well, what happens when a business doesn't put much thought or effort into the UX of its site? As we pointed out earlier, if your site isn't intuitive and easy to use, potential customers aren't going to stick around to learn more. More often than not, your typical internet searcher won't have the patience to stick around and try to figure out your website. If they can't quickly and easily get to where they want to be, they're going to give up. Then, before you know it, you've lost a potential customer or client—before they even took a look at your products or services.
What Does Good UX Actually Look Like?
Generally, better UX won't be achieved through one quick adjustment to your site. After all, UX is composed of several aspects of web design. If you're hoping to create a seamless journey for the user, from page to page of your site, here are a few variables you'll need to consider.
Easy, Intuitive Navigation
You can't have good UX without easy navigation throughout the entirety of your company's site. Not only should it be simple for users to get from page to page, but it also should be simple to get where they want to go. Navigation should be a seamless experience for the user, where they're never lingering for too long thinking, "wait, what should I click on to get where I need to go, next?" Most people aren't going to be patient, and if they get frustrated by unclear navigation, they're going to check out the next option in their search bar instead.
All the Right Information and Resources
As you craft your business's site, make sure that you're including all the pages users are going to seek out. If your website is missing crucial information about your business, it isn't a guarantee that the user will investigate further or even contact you for help—they'll probably just move along to the next competitor who has the missing information clearly displayed on their own site.
For instance, if you're a restaurant owner, you'll need to include your menu on your website. Many people find themselves on a restaurant's website to figure out what is actually served there before they even drop in. If it isn't specified on your site, that potential customer might not even bother checking out your business.
SEO Optimization and a Memorable Domain
Essentially, your site shouldn't be difficult for potential customers to find. Start by ensuring that your website has a simple, easy-to-remember domain name. If someone forgot to bookmark your site but wants to return later, they're more likely to do so if they can remember your domain.
Then, of course, the content on your site should be SEO optimized. If you neglect this component of web design, it will likely be difficult to find your site through major search engines. If someone can't even find your site, they're not going to become customers or clients.
Accessibility and Mobile Optimization
Remember, many people looking for services through a search engine are doing so on their phones. Even if your site is clean and easy to navigate on a desktop computer, this doesn't mean that it will be that way on mobile. Rather, you'll need to put conscious effort into crafting an intuitive mobile site, as well.
If you run a small, local business, poor mobile optimization can be detrimental to drawing in new customers. Maybe a person is on-the-go and does a quick Google search for businesses in the area right before dropping by. In order to have these individuals turn to you (rather than a nearby competitor), your website will need to be optimized for mobile browsing.
Still, mobile optimization isn't the only aspect of accessibility for successful web design. You'll also need to ensure that your site is easily navigable for those with disabilities, such as visual or auditory impairments. Ensuring that your website is ADA (Americans with Disabilities Act) compliant is not just good for your business and your customers—it's essential.
Eye-Catching Aesthetics
At the end of the day, the visuals of your site are important, not only because they can make your business and services clearer and easier to learn about but also because people are drawn to visually stunning web design. Your design shouldn't be cluttered or overly flashy. Rather, you should opt for a clean, simple design with enough high-quality images to keep the user's attention. If the user is more willing to spend time browsing your site, it's more likely that they'll perform important calls-to-action.
Salt Lake City Website Design With Sites by Sara
If you're looking to achieve better web design in Utah, then it's time to get in touch with Sites by Sara, a full-service web solutions company in Salt Lake City. We're pros at all things web design, including helping clients craft the best possible user experience for their site and audience base. To get started, you can contact Sites by Sara directly through our website.