Making the Most of Facebook Ads and Social Media Ads Manager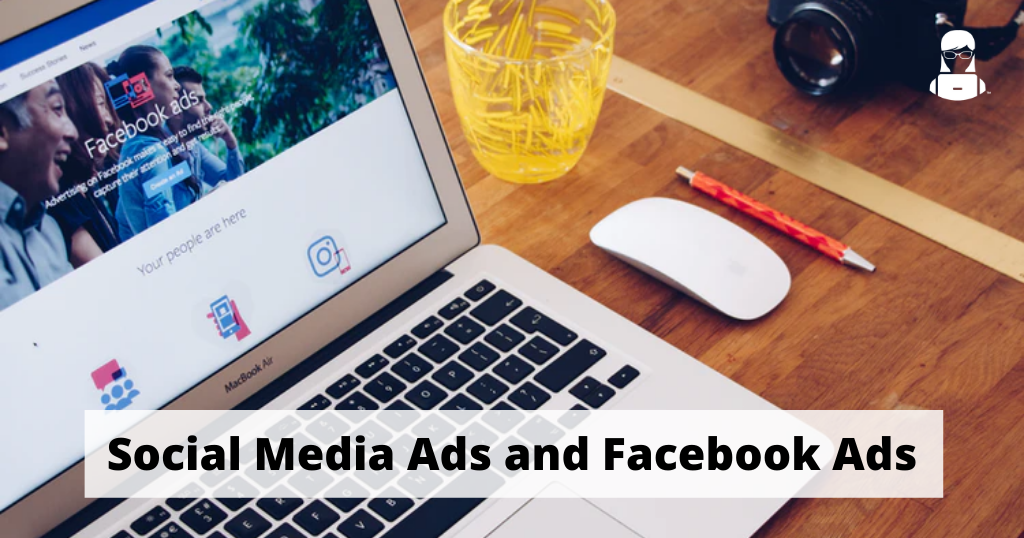 The way that businesses interact with customers has changed radically in the past few years. Customers are now a central part of the business narrative, with multiple channels for consumers to interact with at any time of day. Whether you sell clothes, sporting equipment, or fine dining, your business needs to take full advantage of the marketing tools available.
What Are the Benefits of Social Media Engagement?
An active presence on social media is essential for several reasons; it:
Fosters brand loyalty and advocacy by engaging with a community of repeat customers.
Influences a large pool of audience members by connecting with key members of your community or local influencers (influencer marketing).
Improves your credibility by interacting authentically with customers.
Improves search rankings on mobile, reaching a broader customer base.
Finds and recruits new talent.
Today, most customers head online long before they head into a store. Platforms such as Instagram and Facebook can help portray your brand in the best possible light, leading to more sales.
Making the Most of Your Social Media Presence
Like any other marketing strategy, the key to nailing your social media marketing is by knowing your customer. The success of many small businesses relies on the ability to connect meaningfully with the local audience. Knowing the demographics, habits, and preferences of your local audience is easier than ever by using simple tools like Google Analytics. For example, if you know that the majority of your customers interact through Snapchat, you can send out a promo code through the channel at a time you know customers will be engaging with your brand.
Want to get to know your customer base better? Here are some simple tips:
Conduct a simple audit, making notes of busiest shopping hours, preferred and in-demand products and services, and general demographic makeup of your customers.
Plan your social media strategy in response to the audit, including the best times for posts and cadence/style guidelines based on demographic information.
Conducting research about your consumer and planning social media activities is one of the most important ways you can leverage your social media accounts. Knowing your audience will simplify the process and ultimately increase sales.
Dig Deeper Into Your Data Banks
Knowing the demographic data of your customers is one thing; diving deep into your social media data and producing actionable insights is another. One of the best ways that businesses can establish credibility and authority is by engaging in "social listening," which involves monitoring all social media accounts and using feedback to enhance the customer experience. Social listening helps you build a positive online reputation and can inform content for future social media posts, particularly for sponsored posts and ads.
When advertising on social media, it's vital to engage with the audience as opposed to outright selling. Data helps you do that. By leveraging data, you can segment ads by demographic groups or buying interests. With data, you can ensure that the right ad makes it in front of the right person at the right time.
Keys to Social Media Advertising
If you want to meaningfully connect with your audience via social media advertising, keep a few best practices in mind:
Consistency is key. Your sponsored posts and advertisements should convey your brand's tone, from copy to images to the types of filters you use.
Interactive posts perform better. You can engage customers with polls, questions, or contests to up the amount of engagement you see.
Be insightful. For some, insight comes with showing the inner workings of your business; for others, it's about showing how you give back to the community. Posts that show how your business exists as part of a larger picture are essential for building authenticity.
Why You Might Need a Social Media Manager
Social media ads are as diverse and different as they seem. Here are just a few examples of the types of ads you can run on social media platforms:
Photo ads
Video ads
Shoppable ads
Instant experience ads
Story ads
Carousel ads
Messenger ads
Collection ads
Now, consider the various platforms where you can run ads: Facebook, Twitter, Instagram, Snapchat, LinkedIn, Pinterest—feeling overwhelmed yet?
It can be hard to determine what ads you should place, when you should place them, and what platforms you should run them on. That is where a social media ads manager comes in. An experienced social media ads manager will:
Work with you to determine the primary business objective you want your ad campaigns to achieve. Is the primary goal to promote awareness, or create sales?
Help you determine your target audience, including segmenting your audience into different campaigns.
Help create ads that reflect your brand tone and style.
Help you prioritize your ad spending based on business objectives: For example, are you aiming for increased engagement (smaller audience, but more interested in your business) or impressions (number of people who see your ad)?
Design ads with a mobile-first approach.
Optimize the performance of your ads through testing.
Measure and report the results for continuous quality improvement.
Social media management can be a lot for business owners to handle, especially when there are so many other aspects of running a business to consider. A social media ads manager can help you develop Facebook ads or other social media ad campaigns based on your primary business objectives. To learn more about our social media ad management services, check out our website or call/text us at (385) 355-5351.