What You Need to Know Online Reputation Management and Online Reviews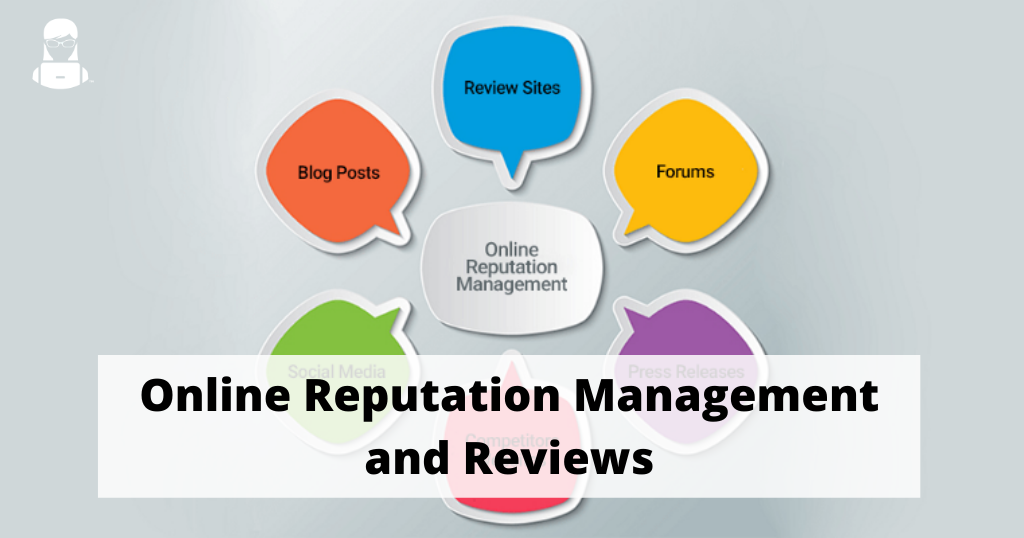 When you hear the term "online reputation management" (ORM), what comes to mind? For some people, it's virtual public relations. For others, it might conjure thoughts of social media monitoring. Still, others may have no idea. The truth is that many misconceptions exist about ORM and the actual effect it can have on your business efforts. Learn the role of ORM in today's competitive business environment and understand how you can apply its main concepts to your company's marketing strategy.
Your Customer Experience = Your Business Success
The face of business has changed radically in recent years. Even as few as 10 years ago, companies were selling products and services to passive audiences. Business communication operated on a top-down scale. Customers received information and decided how to process it. A website was a virtual brochure.
Fast forward to today, and we can see how much the landscape has changed. Most business content is user-generated. Businesses regularly interact with customers on social media. Everyone talks about your company, whether it's a tweet about a product release or a comment about their customer experience. The shift of power has deftly deferred to the customer.
That's what makes online reputation management so important. One of the biggest mistakes business owners make is assuming that they can continue to grow without responding to people's opinions, reviews, and voices. Listening to other views and responding to those views intelligently can be a driving factor for positive business growth.
Online Reputation Management: Dos and Don'ts
ORM can be a tricky thing to get right. Take, for example, the issue of transparency. Customers seem to value business transparency, so it has become a commandment of sorts that businesses think they should follow. Being transparent can mean being open to feedback and criticism. A transparent business may also allow employees to talk about products or services publicly or respond to online reviews in a public forum. It sounds like an easy concept to follow, but it's easier said than done. Many small and medium-sized businesses cannot be transparent with consistency, which can create trust issues with the consumer.
To self-assess where you are with your online reputation management efforts, consider your answer to these three questions:
How would you react if your product or service sparked widespread public criticism?
Are your employees savvy to social media and responding to criticism?
How might your competitors take advantage of widespread criticism?
There have also been instances in which businesses try to fight back against one star or negative reviews. This pizza restaurant's owner awkward clap back made the local news—not exactly the kind of publicity or exposure any business should want.
The Benefits of ORM
If you want to do transparency well, you need to know the answer to a critical question: What are people saying about you online? An essential aspect of ORM is not only reacting intelligently to what people are saying about your brand, but also if you should react at all, and when. At times, businesses react when it is unnecessary or inappropriate; other times, a response comes too late, and the damage is difficult to undo.
Online reputation management involves a proactive approach to monitoring your appearance online. It's more than merely responding to a specific event. It's about using a suite of tools to track all your feedback channels and respond appropriately.
A significant aspect of this is social media monitoring. Such monitoring allows companies to continually scan all their online content (i.e., tweets, Facebook posts, blogs, reviews, etc.), sort it, and determine whether the content positively or negatively affects their reputation. Social media monitoring can be free and DIY through tools like Google Alert, or professionally managed, depending on your business size and needs.
The Content That is Affecting Your Business Negatively Online
If you're a small business trying to prioritize what kinds of online content you need to address, two main types of content could seriously damage your brand. Unlike social media comments, these types of content feature in Google search results and could deter prospects thinking about utilizing your business for their needs.
Negative reviews (i.e., Yelp, Google reviews). Review sites allow users to express how they feel about your brand. Do they like your product or service? Did they run into issues along the way? Harmful content can affect future sales, so you should address the problem promptly. Also, be on the lookout for content posted on watchdog sites like Ripoff Report.
Local news reports. As we outlined in our previous example, businesses can find themselves in an unwelcome spotlight after a faux pas. Despite what you may hear, there is such a thing as bad publicity.
How You Can Improve Your Online Reputation Management
Want to improve your online reputation management drastically in a few steps? Here's how:
Know what they are saying about you. A monitoring service or tool is the first step in taking charge of your online reputation.
Respond politely and promptly to negative criticism.
Learn from your mistakes. Whether it's a business faux pas or an inadequate response to a negative review, treat every action with introspection.
Ask for help when you need it. Online reputation management can be too much for small businesses to handle on their own. An experienced digital marketing firm can help.
Don't let your online reputation management or online reviews get away from you. Contact Sites by Sara online or by call/text at (385) 355-5351.