Understanding Why Publishing New Content Frequently Matters and How This Improves Your Search Engine Results Placement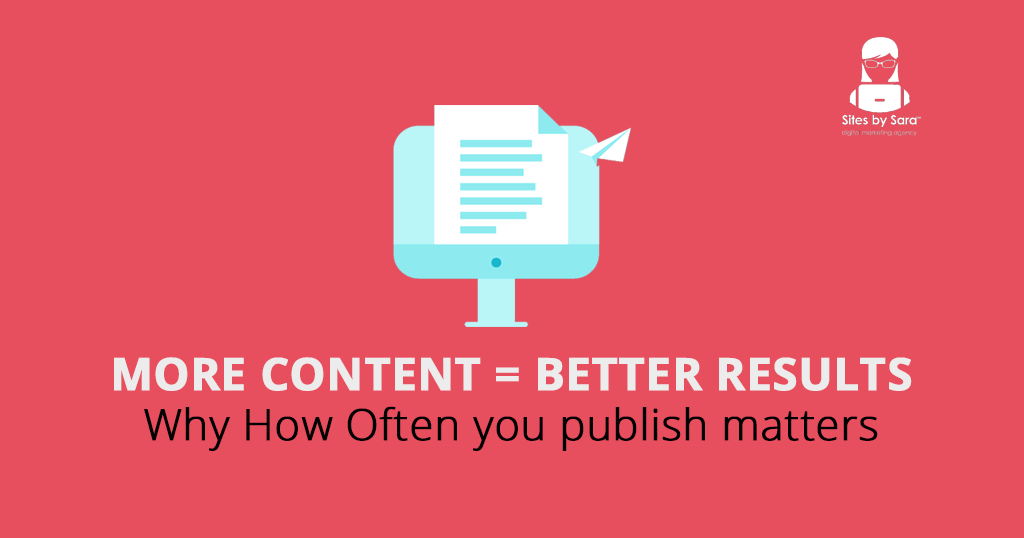 We all want to get our top spot on the first page of Search Engine Result Pages (SERPs). Rightfully so – the very first organic search result sees about a third of all user clicks, the second link 17.5%. Less than 5% of users will make it to the second page of results.
Several factors go into your search engine ranking, but of the most important is content. Quality of content is essential for improving metrics such as on-page time, bounce rate, and pages per session, but equally as important is frequency. By continually publishing high quality, engaging content, you help maintain your website's relevancy, which plays an important role in SEO.
What Is a Site's Relevancy?
A website's content relevance is a measure of how applicable a page is in relation to a search term or query. In other words, the better the content fits a user query, the more likely it is to achieve a good ranking. Content relevance is just one of ranking factors that search engine crawlers use when evaluating websites against a search term.
There are a few ways to make your content more relevant, for example, through keyword research and optimization, development of meta description and tags, or images and video. These are all important elements worthy of explanation. However, the point of this article is to explain how and why frequent publishing of content boosts your ranking, from a crawler's perspective.
From the Eyes of a Website Crawler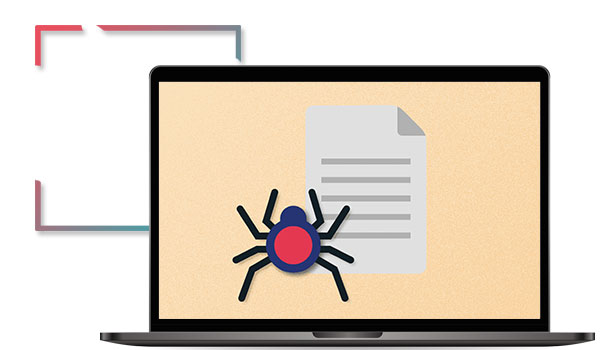 When a search engine bot visits a website for the first time, it "crawls," or assesses all the indexed pages and uploads it to a data center with screenshots of pages and data based on keywords, images, video, written content, and more.
The second day, it will "crawl" the website again and see if there have been any updates, like the publication of new content and changes to existing content. If it doesn't find anything new, it returns to the world wide web and searches for another website.
If on the third consecutive day there are no new updates to the website, then the crawler defaults to a delayed crawling schedule. At first, it will crawl the website weekly – if there are no updates, then it will stagger to 15 days, then to monthly.
https://webcache.googleusercontent.com/search?q=cache%3Asitesbysara.com


Here we can see our website's cache, which contains a timestamp of May 25, 2020 04:24:11 GMT. This represents the last time that Google's bots crawled the website. The more often you update your website's content, the more often bots will crawl your site and index pages, the more likely it is that your website will be relevant to a searcher's query.
The Importance of Regularly Publishing (Or Updating) Blog Content
Regular publication of content, particularly within your blog, helps ensure website crawlers visit your website regularly and index any new content into their search engine result pages. Fresh, relevant content:
1. Allows For The Inclusion of Relevant Keywords
Blogs serve an important role in allowing your business to target keywords that show up in search queries, particularly long-chain keywords. When your business was first exploring SEO, you likely developed keywords based on categories. For example, if your business sells kid's clothes, you likely sought to show up on pages on page one for "kid's clothing."
The idea, while on the right track, has a couple of flaws. Unless you are the biggest kid's clothing retailer in the country, you are unlikely to rank for this term. Instead, you will want to rank for keywords that are specific to your niche (sustainable kid's clothing, for example) or for your location (kid's clothing in Salt Lake City). These longer chain keywords are extremely important for SEO, as half of all search queries are four words or longer. Regularly updated blog content allows you to weave in long tail keywords naturally, which bots will index so that your site can appear in the SERPs for queries that match.
2. Can Be Newly Published or Refreshed
New content in the form of blog posts is one way to make sure that bots are regularly crawling and indexing your site pages. Another way to approach this, which is less labor intensive, involves making updates to your existing pages. Examples of important page updates include:
Updating an article's headline to make it more compelling
Refreshing old blog posts to reflect new developments or information
Fixing grammatical or spelling errors within content (it's simple but improves the user experience, which can increase on-page time)
Removing broken links
Providing new meta descriptions
Adding more links into existing content that are useful to your readers
Refreshing content on your website is a good option when you don't have the time for a comprehensive blog campaign. Publishing a few high-quality blog articles per week, coupled with frequent page updates, can help ensure bots are crawling and indexing your pages as frequently as possible, which, in turn, helps improve your search engine ranking.
3. Helps SEO Through Internal Linking
Lastly, creating new content (in the form of blog posts or static web pages) or updating old content allows for the opportunity to index more pages via internal links. For example, if you publish blog posts that you can connect to your service pages via internal links, a bot will index those pages in addition to the blog post. For our hypothetical sustainable children's clothing business, we might publish a post about the impact of children's fast fashion on the environment. From there, we can link to category pages on the website, such as toddler clothing, baby clothing, or big kid's clothing. When a bot crawls and indexes the new post, it will index all the linked category pages, as well.
Relevant Content Improves Your Search Engine Ranking
Regular updates to your blog and website pages are essential for retaining a high ranking on the search engine result pages. Ideally, publishing regular blog content with interlinks to the main service page is one of the best ways to improve keyword positions for the main service pages. Refreshing your existing content while creating new content for your website is, from a technical perspective, one of the most important aspects of establishing your site's relevancy.
We hope these tips are helpful for you. We love to support the DIY businesses with these tips, as well as offer full-service solutions to those who are ready to take their SEO efforts to the next level. Check out our SEO Services or call us today to learn more!