Who Runs The World? Female Entrepreneurs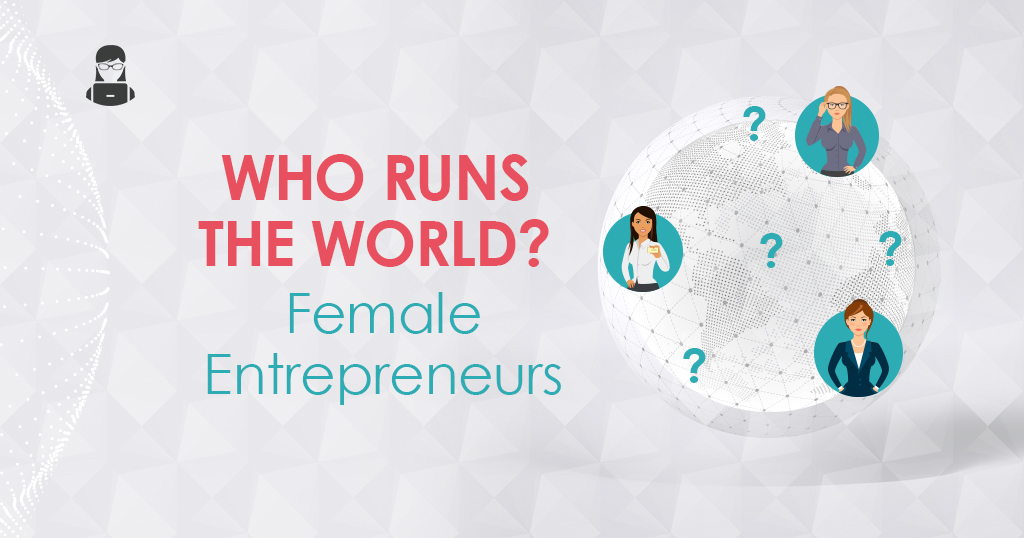 James Brown's 1966 comments about it being a "man's man's man's world" are rapidly becoming laughable. Within the last ten years, women have made huge strides in gender equality and career advancement. From seeing the first woman elected as Vice President to the power of the "Me Too" movement, the decade has shown us that women are truly taking their seats and stepping into their power in all arenas.
One of these arenas is entrepreneurship, where women-owned businesses have gone up 21% in the past five years. Sitting at about 42% of all businesses, women-owned establishments are still not as common as male-owned. However, the gap is closing rapidly. This resurgence of female power is a series and necessary change. Promising data is proving that this trajectory will continue into the future. No matter your gender, it's important to understand this fluctuating change in the business world to be an informed and intentional consumer.
A Woman's Place Is Everywhere
A promising aspect of the growth in female entrepreneurship is the wide range of the types of businesses and services that women seem to inhabit. While 22% of female-owned businesses are in the hair, nail, and pet care industries, there is a solid 10% in the scientific and technical trade fields. Another 15% of women-owned businesses fall under the social assistance and healthcare umbrella, while the same amount exists in the bookkeeping and legal sector. While a fair amount of these businesses, such as nail and hair salons, are traditionally marketed toward women, it's promising to see that women are taking up space in other areas that are not as typically women-centric. This is indicative of a larger movement toward gender-inclusion in STEM subjects and integrated hobbies for all genders. It could also be a sign that, upon finding there isn't a spot for them in certain fields and businesses, women are carving out space for themselves and doing things on their own.
Women of Color are Dominating
Another incredibly hopeful part of this resurgence of female power is the incredible growth of the number of women of color who start their own businesses. The number of businesses owned by Black women has grown a staggering 99% in the last five years, while Native Hawaiian and Pacific Islander businesses of the same kind grew 70%. Asian American and LatinX female-owned businesses saw 63% and 46% jumps, respectively. Finally, Indigenous Women saw about a 36% growth in this time period.
These numbers are significant. Not only do they represent the large wave of women of color stepping into the business world, but it's also indicative of the future diversity of American businesses. With more backgrounds and perspectives in the business pool, consumers can expect to see advancement in inclusive sizing, a larger range of products on the market, and generally a shift in how business is done.
Gaps in Equity for Women-Run Businesses
While a lot of this information is very promising, there are still some glaring inequalities in the entrepreneurial world. Despite the fact that the incredible growth women of color have created with their new businesses, the payout is nowhere near where it should be.
Despite the jump in businesses, women of color see less than half of the income of white female-owned establishments. Black female-owned businesses saw an average drop in revenue between 2014 and now, whereas white-owned establishments of the same kind jumped by an average of thirty thousand dollars. Looking at female entrepreneurs as a whole, there is a stark disconnect between growth industries and industries that are female-dominated. Industries such as coaching, online learning, and consulting are all seeing huge upward trends, but it doesn't seem that entrepreneurial women are taking advantage in any significant way.
Overcoming Obstacles
The solution to the remaining pay and gender gaps lies in a few different areas. Generally speaking, funding is the primary hurdle for women looking to go into business. Stemming from years of underpayment, expectations of domestic existence, and legal gender discrimination until 1964, women today, on average, do not have the same access to funds as men do. However, despite this setback, women overwhelmingly make the household purchases and hold a lot of buying power, especially when shopping online.
Approximately 85% of online shopping decisions are made by women, meaning that with the e-commerce world booming, women have incredible power. Using this power to lift up women-owned businesses, especially businesses owned by women of color, is crucial to closing these chasms that keep women from gaining entrepreneurial equality. Lastly, using resources such as Google's tools for female entrepreneurs can help the industry seem less daunting and inspire more women to go into business.
How Sites by Sara Can Help Your Business Grow
One of the biggest aspects of a successful business is its online presence. Without a well-made, high-functioning website with impeccable SEO and Website Optimization, businesses are at an incredible disadvantage. Especially for small and/or new businesses that don't have the funding and brand recognition of large corporations, websites provide incredible marketing, purchasing, and shipping power that couldn't exist otherwise; a good website truly makes the whole world your market, no matter the size of your operation. Sites by Sara is a women-owned, women-led company based in Salt Lake City, Utah.
With the heavily male-dominated field of website design and digital marketing, Sites by Sara is one of the few female-owned businesses of its kind. The company's mission is to provide excellent design and content services while simultaneously empowering customers to make educated decisions about their online presence and identity. For women-owned businesses, this distinction is huge. Not only does Sites by Sara open a critical door into online markets, but we also help you take full control of the way you function online and gives you the tools to take charge. With years of experience and an expansive list of services, Sites by Sara can help your website do whatever you'd like it to do for your business. Contact us today to get started!