Why an Online Presence Is Key for Small Businesses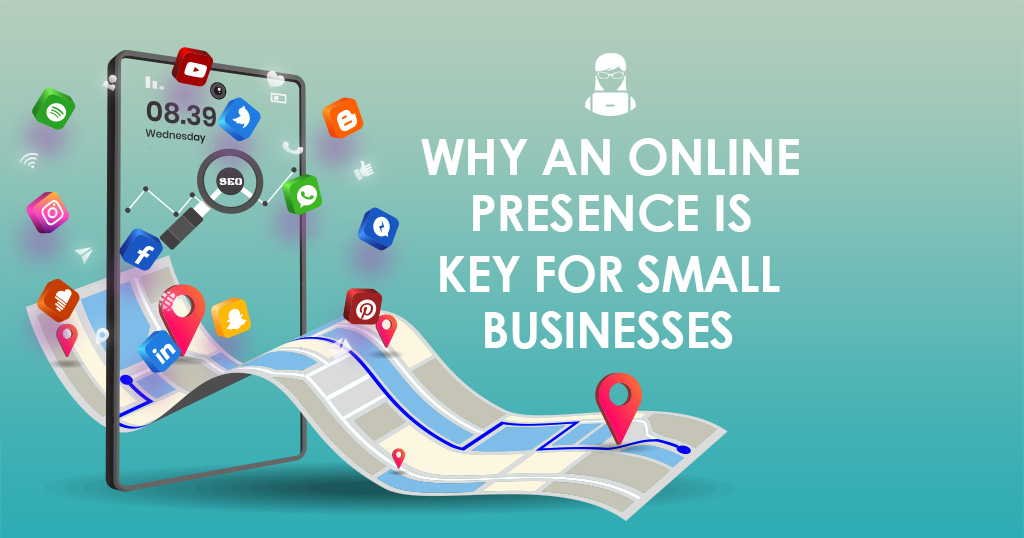 We've all heard the well-intentioned fables like David and Goliath meant to empower the underdog to overcome big obstacles and win the day. Though these stories have a time and place, when you're the little guy staring up at your giant competition, they don't feel very informative about what to do in such a situation. As a small business owner, there are plenty of challenges built into the simple act of having a business. Without extensive support and wildly exuberant confidence, learning the ins and outs of everything from payroll to taxes is complicated and overwhelming. When you compound that with the ever-present competition from corporations with endless resources, it's easy to see how small businesses struggle to stay competitive. One of the simplest and most effective ways to keep yourself in the ring is by creating a strong website and implementing SEO for small business websites.
Going Virtual
2020 made it more obvious than ever how much of our world runs on the internet. With businesses closing their brick-and-mortar locations and existing solely online, it's more important than ever to have a solid online presence. For small businesses, this is especially important. When you own your own business, building a word-of-mouth client base takes years. Advertising is expensive, and paid ads often fail to draw new customers and take up incredible time and resources. Even if you do own a storefront in a good location, your business won't be running at maximum potential without a good online presence. While a well-designed and optimized website is most important, social media is key as well.
Creating a cohesive aesthetic and brand on social media is a streamlined way to get customers, especially Millennials and Gen X, interested. It's more common than ever for consumers to do research online before visiting a store. If your internet presence is spotty, guests will likely skip you and move to a competing business with better online information and options. Before even opening your doors, be sure to have a website with solid web design and hosting for small businesses. This includes quality Search Engine Optimization and User Experience updates.
Brand Recognition
The established brand recognition of major corporations like Amazon is one reason why SEO is important for small businesses. Obviously, it's impossible for a small business to stack up to the advertising budget of these companies, so getting the word out is a little trickier. Search Engine Optimization's entire purpose is to get your website higher up on the list of Google results for a search. If you don't have a large amount of brand recognition yet, it's an easy way to get your company's name out there without spending money on ads. If your company has a strong brand and accurate SEO, more people will see your site and hear your name, and your pool of customers will grow.
Location-Based Searches
Local products and small businesses benefit the most from location-based searches. When a customer types in, "mens' clothing store near me," they probably already know that Target and Macy's have men's clothing and are instead looking for something new or less obvious to them. This is where SEO for small business websites comes in. SEO capitalizes on location as well as content, ensuring that your website comes up in these types of searches in your category of business. A good SEO system also includes updating and optimizing your company's Google Maps's My Business page, which is where these types of searches often occur.
SEO Capitalizes Keywords
If you're a small or new business, it can be especially difficult to get your name out there effectively enough to be associated with the products and services that you supply. Unless your product is ultra-specific, it's unlikely that a simple Google search will lead a customer to your non-SEO-optimized site. Keywords help associate your brand with your products and services in the eyes of search engines, making your website a contender when people search certain topics online. It's a great way to advertise what you do without having to get the word out in traditional, less effective advertising methods. These keywords not only help advertise what you do, but they can also emphasize aspects of your business that draw customers. For example, women-owned businesses have grown 21% in the last five years.
If your company is women-owned and led, highlighting this through keywords helps draw consumers interested in supporting female entrepreneurs. With the remarkable growth of Black-owned businesses in recent years, many people look specifically for Black-owned businesses to do their shopping. If your company is Black-owned, the same logic applies. Even highlighting your small-business nature is helpful. Many people are interested in shopping locally when possible but don't necessarily know where to begin. Keywords are a way to highlight aspects of your business that would be otherwise awkward-sounding to mention on a flier or advertisement and capitalize on the client base, specifically looking for your type of business practices.
Call Sites by Sara
Owning your own business is hard, and the virtual world can be complicated and challenging. Though websites are vital to your business's success, you don't have to navigate the waters alone. Does SEO work for small businesses? Absolutely. Do you have to become an expert on search engines and keywords to be successful? Definitely not. Professional web designers can help you navigate the world of SEO and implement its tactics so you can check it off your list. When it comes to web design services for small businesses, nobody is better suited to help than Sites by Sara. As a small business, Sites by Sara understands the unique challenges of competing with large corporations and chains while maintaining the integrity and creative passion that draws folks to entrepreneurship. We empower small business owners to take charge of their online presence and give you valuable tools to make your website a success. Contact us today to get started.