Your Guide to Google My Business Optimization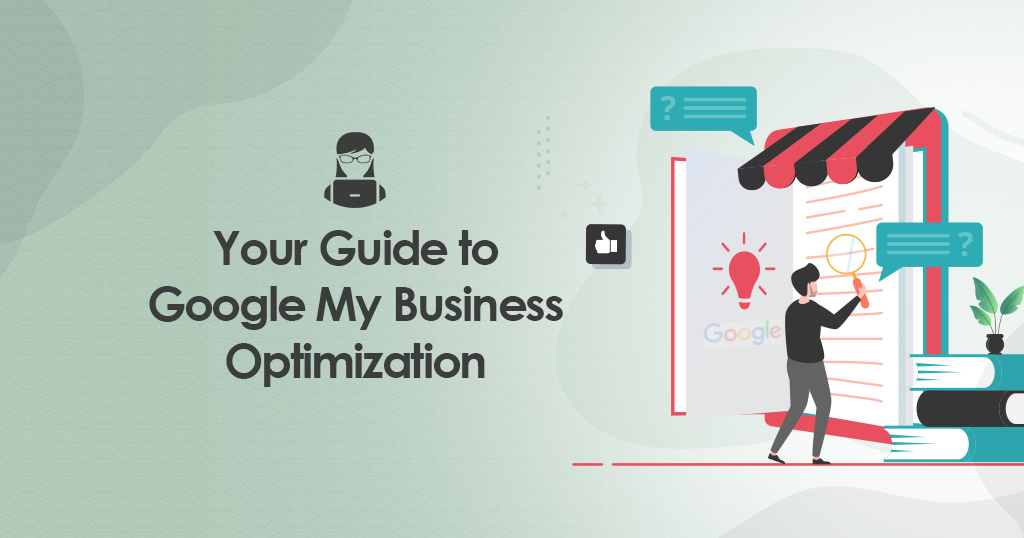 According to Google, just over 46% of all searches have a local intent. That is, nearly half of all searches for products, services, and businesses like yours are searching for results nearby. The percentage climbs even higher when users are performing searches via a mobile device. It's clear that, for most businesses, refining your local SEO strategy is a key move to promote growth. For many, the first step in that process involves Google My Business optimization.
What Is Google My Business?
First things first — just what is Google My Business (or GMB)? A free service offered by Google (who else?), Google My Business enables you to manage your business's online presence as it appears on a wide variety of Google pages across the search engine giant's properties. In fact, if you've performed a local search via a mobile or desktop device, you've undoubtedly encountered a GMB listing in one form or another. The information you enter into your Google My Business listing appears whenever others search for your business or potentially for businesses in your niche with local intent. You'll see your GMB information pop up in Google Maps, Google's Local Pack (the top 3-5 business listings and map that appear at the top of a local search engine results page, or SERP), or in Google's Local Finder (the extended local listings that appear when you select "More Places"). If a user searches directly for your business, you'll even find your information housed within a fully dedicated special content results block at the top of the SERP, filled out with a map, direct links to navigate to your address, make a call, navigate to your URL, or save your location.
Clearly, when it comes to local SEO, Google My Business optimization should be a priority for any business.
Getting Started With GMB Optimization
Of course, the first step in any GMB optimization is creating a solid listing. Fortunately, Google makes this step fairly easy — simply utilize Google's tool to search for an existing listing that matches your business information.
If none exists, the tool will walk you through the steps necessary to fill out your listing. You'll be asked to enter:
Your business name. Be sure to enter it exactly as it appears on your website.
Your business category. Here's where your first opportunity for optimization comes in – be as specific as possible, given the relevant options Google gives you. If you perform multiple services, you can add additional categories later.
Your business address. You'll have the option to enter an address or skip this step if you operate from home or mostly online. However, appearing in Maps results gives you an extra SEO mention.
Your service areas. Whether you list a physical address or not, you'll be able to list several service areas your business encompasses, broadening your local reach. Be sure to enter all the local areas you serve, although you can add more later if you find you've neglected one.
Your contact details. Here, you'll add your business phone number and URL to populate the contact buttons within your listing.
After you've entered your information, you can complete the listing and choose a verification method. Be sure to complete all requested information and update additional info like opening hours and more after verification — if you don't, your users can suggest the information themselves, but it may not be accurate.
Tips for Google My Business Listing Optimization
Without some optimization work by you or a GMB optimization service, your Google My Business ranking won't be sufficient to actually boost you into the most visible position in Google's arsenal — namely, the Local Pack, source of 44% of all clicks from the local search SERP. These tips for optimization can help you boost your profile in the local rankings and make your business more visible to those searching for products and services in your niche:
Utilize attributes and highlights. These unique tags allow you to give even more information about your business. Better yet, you can capitalize on users who either prefer or search directly for, businesses with certain attributes and amenities. Select from attributes like outdoor seating, black-owned and women-owned businesses, wheelchair accessibility, and many more.
Optimize for keywords. Similar to your business website, Google My Business SEO can benefit from the use of relevant keywords. Utilize your most important keywords naturally within the text of your GMB profile and update frequently as high-value keywords change.
Utilize Google Posts. A relatively new GMB feature, Google Posts function almost like a mini social media profile or product ad within your GMB listing. You can feature successful or important blog posts from your website, current sales or offers, featured products, relevant photos, and much more. Posts can help you boost your engagement and keep your content fresh for local users who access it.
Manage reviews. One of the most prominent features of your GMB listing is the star rating and reviews section. Positive reviews and a great star rating increase the likelihood that you'll be featured in the Local Pack and boost your chances of receiving a click. Provide your rating link on your website as well as in your other business listings to encourage reviews. Be sure to follow up on any negative reviews and flag any spam or offensive comments.
Enable messaging and answers. These two features allow users to get information about your business easily and directly from your business listing. Enabling messages creates a button where potential customers can contact you through the app to ask questions. At the same time, answers allows customers to post questions on your listing and receive answers from you or other customers. Pre-populate the answers section with your most common Q&A to provide even more value (and opportunities to have your answers featured within Google's Knowledge Panel).
Add photos. It's a well-known fact that images are great for SEO, and that applies to Google My Business SEO as well. According to Google, including photos can increase your click-throughs by as much as 35%, and requests for navigation to your business by 42%. Include quality, optimized business logos and cover photos, as well as photos of your business's interior and exterior, featured products, and more.
Need More Optimization Help?
Google has added a great deal of GMB optimization features in recent years that can really help you make the most of your listing, engage with your customers, and up your chances of appearing in the prominent Local Pack. However, while Google makes the initial setup of your GMB profile fairly simple, tinkering with additional features can prove time-consuming. If you find that you need additional guidance, turn to a Google My Business optimization service like Sites by Sara. Our SEO team will help you make the most of your GMB listing. Call or text us at (385) 355-5351 for more information.