Your Complete Guide to Custom WordPress Development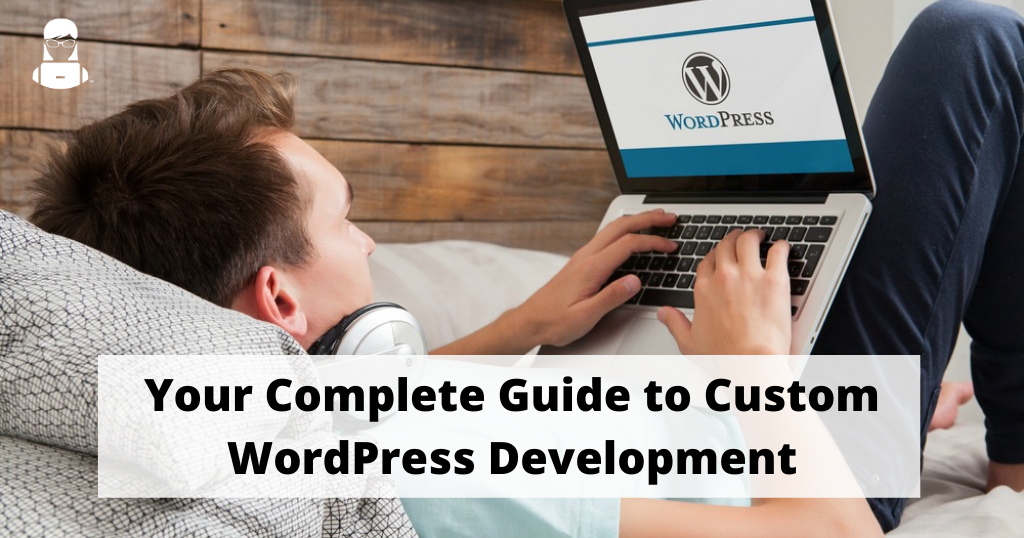 WordPress sites are among the internet's most popular. Businesses and nonprofits are increasingly turning to WordPress sites—and WordPress developers—to create custom products that stand out from the crowd. Custom WordPress development can put your business at an advantage, but not all developers are equal. Here's everything you need to know about WordPress development and what you should be looking for in a developer.
Does My Business Need a Custom WordPress Theme?
If your business is in the process of creating a WordPress site, you have two options available:
Option 1: Buy a standard theme from an off-the-shelf shop like themify.me, or;
Option 2: Work with a WordPress developer and create a custom product.
What are the advantages of either? We don't use the term "off-the-shelf" with cynicism or disdain—these themes can be excellent in certain situations. For example, they can help a small business just getting off the ground go live on the web without much overhead. Pre-built themes are inexpensive (or free) and work for very small or brochure-type websites that don't require a lot of customization.
Pre-built themes also come with distinct disadvantages, however. Namely, you don't have many options as far as customization is concerned, so you may have difficulty creating landing pages that align with your business. Third-party integration and plug-ins can also be challenging. Scalability is lacking, so it will be difficult to grow your website as your business grows. Finally, debugging the site can be a challenge.
Compared to the advantages, the drawbacks of pre-built WordPress themes can be significant. For this reason, many businesses choose custom WordPress development.
What Is a Custom WordPress Theme?
When you order a custom WordPress theme from a developer, you will get a site that is custom-built for your business. It will address all your needs and uses. Once your developer finishes building the website, you will have access to a content management system (CMS) that makes it simple for you to manage everything on your site. The developer will tailor your website and functionality to your business.
Sites by Sara builds custom WordPress sites for all business types. If you scroll through our portfolio of work, you will see that our WordPress sites capture the essence of the business while providing all the information a visitor needs in one place.
One of the great things about having a custom WordPress theme is that you can scale your site as necessary with additional content and pages without having to change the code. Custom WordPress sites:
Make your website look good while providing the functionality both you and your visitors require.
Don't need additional coding to update the site. Simply add content as you need it.
Allow sites to have varying functionality, page layouts, widgets, and third-party plug-ins.
Customize and broaden features depending on your business needs without changing core functionality of the WordPress theme.
In other words, it makes sense for your business to build a WordPress site and accompanying CMS. No matter your company size, you stand to benefit from custom development, which, of course, requires someone with the skills necessary to design, develop, and implement a WordPress site. If you don't have the talent in house, like most small businesses, you will need a WordPress developer.
Options for Custom WordPress Development
Now that you have decided on building a custom WordPress theme, the next question is how to approach it. You have two main options when it comes to developers: hiring someone in-house or contracting a WordPress development team. As you can imagine, there are advantages and disadvantages to each.
In-House WordPress Development
The first option businesses have is hiring a team in house to handle the WordPress site development. This option is for large-scale enterprises that have a lot of different WordPress sites to organize. Larger businesses may make continual updates to the code or have more intense support needs. However, most companies don't need to retain a full-time web developer on staff. In this case, a contracted custom WordPress development team is the better option.
Finding a Contracted WordPress Developer
A contracted WordPress developer allows you to have a more managed process. A custom WordPress developer will work with your business to plan, develop, and deploy your website with a CMS for easy updating. You can also count on them for long-term support and troubleshooting. A custom WordPress developer is ideal for a business that wants to support its marketing and IT efforts with an intuitive CMS but doesn't want to hire an in-house developer.
A quality WordPress development team will build your site to your specifications and based on your unique business needs. The product will be easy to manage, sustain, and add to over the long term. Unlike pre-built themes, your website will work intuitively and won't suffer from bugs that impact performance.
Custom WordPress development is worth the investment. If you are interested in building a custom website for your business, contact Sites by Sara. Look through examples of our previous work on our website, and call or text us at (385) 355-5351 with questions or to learn more.