7 Must-Have Plugins for Every WordPress Website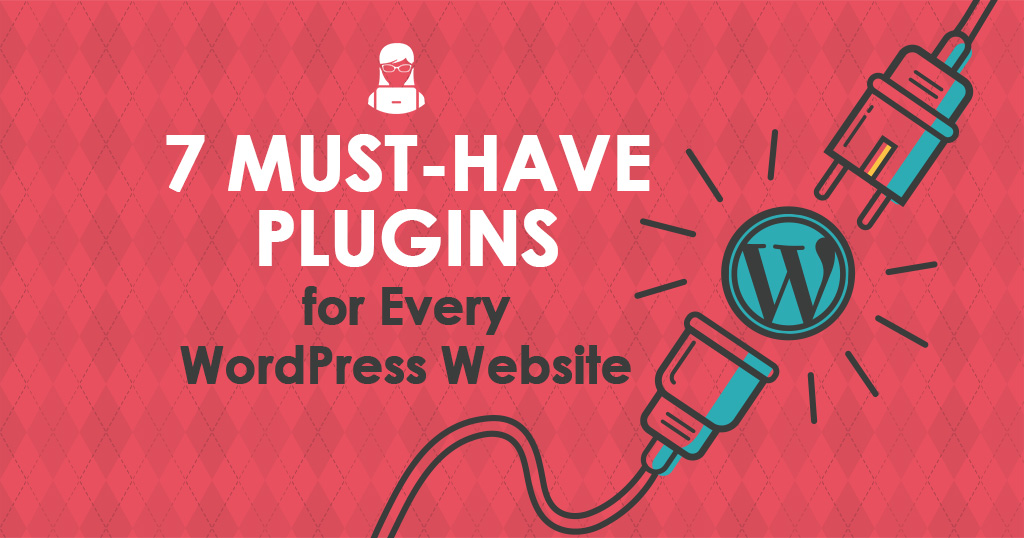 WordPress provides a basic site framework ready for appearance, performance, and functionality customizations – all chosen by you to build the best possible site for your brand. To do it, WordPress offers an extensive library of custom plugins, or individual pieces of code users can add to a WordPress site to modify appearance, add a feature, or meet a specific need. However, with over 58,000 plugins in its library and counting and more appearing every day from a wide variety of third-party and individual developers, it can be difficult to select the most essential. It can be even more difficult to identify the most high-quality.
Our Top Seven Must-Have Plugins
So, how can you sift through the thousands of options available and choose those that will truly make your WordPress site beautiful, functional, and feature-rich?
With that question in mind, we've developed this list of essential plugins we feel any WordPress site needs, regardless of niche. These plugins will help you add essential functions your site needs to operate smoothly and fulfill its purpose, as well as to provide your users with a branded web experience brand that's memorable for all the right reasons. Let's get started.
1. Smush
Price
Free, or access the premium version as part of the WPMU DEV Membership for $49/mo
Key Features

Compresses image files without quality loss
Resizes image dimensions
Bulk image optimization
Smush is an image compression and optimization plugin that helps address the number one culprit of site-storage use and slow load times – unoptimized images. Smush allows you to compress or resize unlimited images on your page and gives you the option to do so manually or automatically. If you're satisfied with auto-optimizing up to 50 images at a time, lossless compression, and Smush's maximum file size limit of 1 MB, you'll be more than happy with the free version. If you'd like more flexibility, choose WP Smush Pro, part of the WPMU Dev Membership package.
2. WP Fastest Cache
Price
Free, or access additional features with premium versions, starting at a $49 one-time fee
Key Features

Desktop and browser caching
HTML minification
Combination Java and CSS options
WP Fastest Cache is a caching plugin that helps your WordPress site store commonly used files to disk or RAM, then serve this duplicated content instead of processing multiple requests each time a user accesses your site. Your WordPress pages will load much faster, decreasing bounce rates, and improving your user experience. There are many caching plugins, but we think Fastest Cache offers a wide variety of features, including browser caching, minification of HTML, GZIP tools, and more – and serves your site faster than many other plugins. Best of all, the interface is supremely easy to use, allowing you to mark a series of checkboxes to add or remove features.
3. Sucuri
Price
Free, or add a website firewall starting at $9.99/mo
Key Features

File change tracking
Security notifications and activity audits
Blacklisting and monitoring
Remote malware screening
Sucuri is a WordPress plugin that offers additional security to your WordPress site. While WordPress is already fairly secure, especially if you choose a secure host, you can never be too careful. We've found that Sucuri's free version takes a fairly comprehensive approach to handle any security concerns with the features listed above. You can even add a firewall if you choose to upgrade to one of the pro version options.
4. Yoast SEO
Price
Free or premium version for an $89 one-time fee
Key Features

WordPress SEO optimization for both posts and pages
Page SEO audits to see where you can improve
Readability tips and information
Yoast is the number one most-downloaded WordPress plugin for a reason. It offers some comprehensive SEO features that can help you drive more traffic to your site. Beyond SEO features like metadata and keywords, Yoast also allows you to assess and improve your site's readability, improving your UX in the process. We like the free version with its easy setup, analysis, and site mapping tools, but if you want even more SEO insights, choose the premium version.
5. WordFence
Price
Free or premium version for $99/year
Key Features

Multi-featured firewall protection against malware, viruses, and hacking
Email alerts for critical threats
Real-time traffic monitoring
WordFence Security is ideal for self-hosted WordPress sites because it is fairly full-featured, even in its free version, or choose premium for even more comprehensive protection. Unlike other cloud security alternatives, WordFence's firewall provides encryption and the protective features listed above without leaking data and is unable to be bypassed. Security scanner monitors your site and its content for safety, while login security stops bots and other malicious features from accessing your site; we especially like the easy access provided by WordFence Central for those with multiple sites.
6. Contact Form 7
Price
Free
Key Features

Unlimited form creation and management
Ajax-powered form submission
Supports CAPTCHA and Akismet spam filtering
Contact Form 7 is a free contact form creation plugin developed for WordPress sites. With its supremely simple interface and quick and easy form creation process, it's easy to see why Contact Form 7 currently has over 5 million downloads and is one of the first plugins many WordPress users install. Just activate, copy the form's code, and add it to your WordPress page so users can send messages to your email inbox via a basic form on your site.
7. Gravity Forms
Price
$59/download
Key Features

Comprehensive form building features
Easy to use, form building interface
Searchable form entry database
If Contact Form 7 is the quick-and-easy, basic form generator, Gravity Forms is its more full-featured cousin. We like this plugin because it is expandable to create a number of different form types and allows you to build a custom form to add to your site. With a simple form building interface, you can control the settings of each individual form, customize a confirmation message, redirect the user to another page, and more. In fact, you can direct all entries to a custom, searchable database for easy retrieval.
Choosing the right combination of WordPress plugins is the best way to ensure your WordPress site operates smoothly, securely, and efficiently for your users. It should function the way you need it to in order to build your brand. Begin with these seven favorites, then choose some more niche-specific plugins to optimize your site for your user base and truly make your site stand out above the competition.
If you need help getting started, Sites By Sara is here for you with superior WordPress know-how and an expert WordPress Team. Simply call or text us at (385) 355-5351.