How to Get ROI on Your Social Media Marketing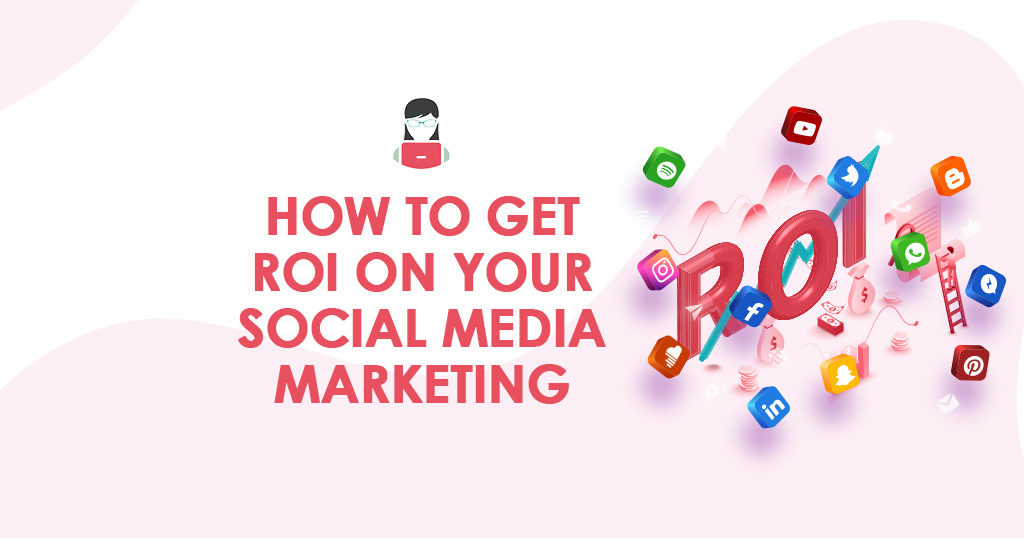 It's no secret that social media is a powerful tool in the modern business world. Companies around the globe are turning to Twitter, Instagram, and even Tik Tok to promote themselves and expand their client reach. While most of these platforms are free to join, there is a significant investment associated with successfully using them as a marketing tool. Hiring and running a successful social media team costs a considerable amount of money. Many of these professionals will opt to use paid social media ads and tools to gain a broader reach.
While these are excellent ways to grow your business, the social media investment can cause budgetary concerns. To receive funding for your team, many business managers and chief financial officers need to see that social media marketing clearly brings in money. One of the biggest problems that social media managers face is proving social media ROI to higher-ups and investors. While there is no cut-and-dry way to prove how social media affects your return on investment, there are several ways to make your point and preserve your department's legitimacy.
Start With Objectives
To produce an argument for your social media marketing ROI, you have to start with what your company's social media objective is because there are many reasons to use social media platforms in business ventures. Some companies are looking to build brand awareness and recognition through their social media. Others are seeking to create a direct revenue stream through store link clicks and catchy ads. Many are looking to connect with their client base to form a solid customer service relationship.
Be as specific as you can when creating your company's objective. It's always beneficial to bring your target demographic into your goals so that you and your team know exactly what you're using social media to do. For example, rather than saying you're looking to provide better customer service, say that you're looking to receive real-time feedback from millennial consumers about your products. The more specific the objective, the easier it is to track your success.
Follow With Goals
They may seem similar, but it's important to distinguish between objectives and goals and clearly define both for your business. Essentially, goals are specific, quantifiable plans to achieve your objective. A strong goal should be:
Measurable
Specific
Relevant
Attainable
Timely
So, if your objective is to grow brand recognition, it would be an appropriate goal to say that you are looking to gain 100 Instagram followers per month for the first quarter. Since there is a measurable way to prove this, it creates a solid indication of your social media ROI metrics.
Measure Your Goal Progress
This is the crux of how to measure ROI with social media. Because the goals differ from company to company, there's no standard way to track how your objective is progressing as there is for profits or overhead. Because businesses are unique, it's essential to track goal progress to prove that your efforts are working. For some goals, such as social media and website traffic increases, Google Analytics provides comprehensive, quantifiable information about your platforms.
Traffic and following are often the trickiest to keep track of, so it's a godsend for proving social media advertising ROI when it comes to online followings. It may take a bit more time and attention for other goals to prove that your efforts are working. It's best to measure progress by a set of criteria for things like customer service and client engagement. For example, measuring the length of time between a client post and the company's response gives you information about how quickly customer service efforts are put into play. The number of mentions or tags you get per week can also be a solid indication of engagement.
Calculate Your Costs
The final step in how to calculate social return on investment is calculating your costs. This doesn't just mean the amount you pay to advertise on social media, though that is a factor. There are several costs involved in social media marketing, and it's important to include all of them in your report:
Time—You and your team have valuable skills, and your time is worth a lot. Be sure to track the hours that you're working and the salary for that time.
Content creation—If you contracted out to another company to get services for your marketing, such as graphic design or copywriting, don't forget to include their pay in your list of expenses.
Management software—Not everyone uses it, but if you use social media management software, be sure to include the fees.
Ad costs—The amount for paid ads on Facebook, Instagram, and other sites.
Having your total costs shows just how much the company spends on social media efforts and can be compared to how much profit comes in as a result. Even if your objective were to increase social media engagement with your brand rather than a straightforward objective to increase profits, knowing the cost of social media weighed against the results is how you can prove ROI.
If you're looking to expand your social media presence, learn how to streamline your efforts, or have someone manage your business's social media accounts altogether, it's time to consider hiring a professional. Someone with the right tools and experience can boost your social media performance and increase your return on investment significantly. For the very best in social media marketing, contact Sites By Sara. Our highly acclaimed web agency is the best in the business of web presence services and SEO tactics and has helped thousands of people grow their businesses and increase profits. With our extensive list of available services, we are your one-stop shop when it comes to increasing business online, creating a stronger internet presence, and running your social media platforms. No one knows better than Sites By Sara. Call us today for a free consultation.