3 Local SEO Tips to Boost Your Business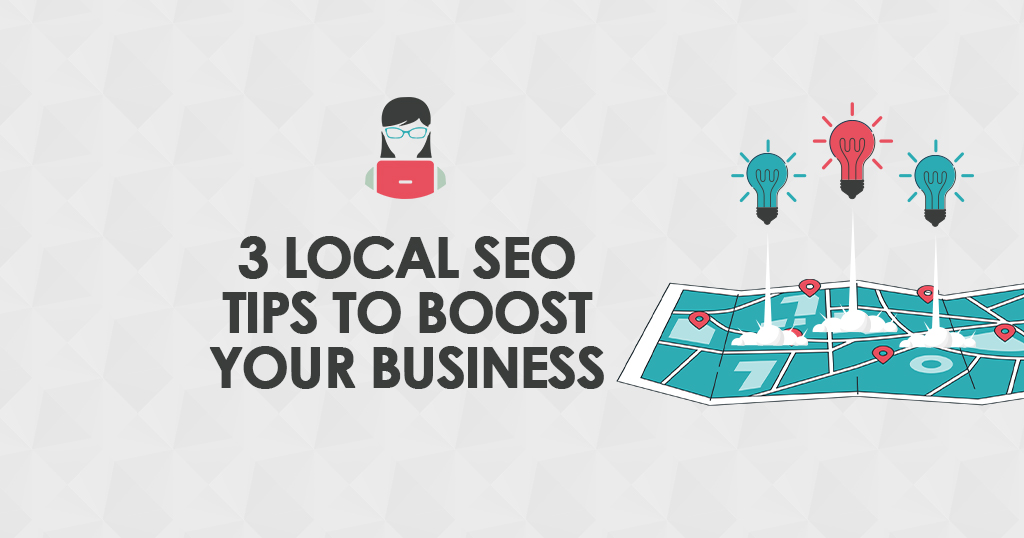 It's no secret that SEO is a vital factor to take into account, if you're running a business — whether that venture is regional or much larger. However, if you're a small business owner (or the owner of a franchise location), you'll need to hone in on more than just general SEO strategies. In particular, you'll need to fully account for local SEO, and optimizing your site in that way. Without paying attention to the unique guidelines of local SEO, you could be missing out on a stellar search ranking, whenever someone in the area is in search of your service or product. That's why it's so crucial that you employ local SEO services, in order to get your small business some new attention.
Looking to improve traffic to your business's site, as well as see more leads and conversions? Concentrating on local SEO could be the way to go. Otherwise, it can be difficult to compete with huge, national brands, when locals are turning to a search engine for assistance.
Keep in mind that local SEO comes with some rules of its own, which are separate from the standard SEO guidelines — this means that you'll need to focus on local SEO, specifically, rather than hope that your general SEO strategy helps get your business seen by local searchers.
That being said, what are some of the most effective ways to go about improving local SEO, and seeing a significant uptick in local traffic? As it turns out, it doesn't have to be a particularly complicated process — as long as you know what you're doing, first.
1. Utilize Google My Business Optimization Services
If you've never used Google My Business before, then it's never too late to change that. Whenever you're hoping to ensure that your site ranks higher than ever on Google Maps, this is by far the most effective route. Plus, employing Google My Business within your local SEO strategy can allow you to boost your visibility, when it comes to localized Google Search results.
Your Google listing is also known as your Business Profile, in the world of Google Search results. Nonetheless, if you haven't created your own Google My Business account, then you won't have access to your Business Profile. Once you've created a Google My Business account, you'll be able to fill out a series of information, through your account dashboard. Once you've provided this key info, your Business Profile will be updated appropriately. Otherwise, you aren't going to have control over what appears there.
If someone nearby performs a Google Search, your Business Profile will become visible to them. In addition, this profile will also be available via Google Maps, as well as the Google Search Knowledge Panel.
2. Focus on Cultivating Positive Reviews
If you're a small business owner, then you may have already noticed the impact positive or negative reviews can have on your day-to-day success. Positive reviews are often more critical than many business owners realize — especially when it comes to improving your local SEO strategy.
For one, an influx of positive reviews from customers or clients can help optimize your presence on Google My Business. Still, that's not where the perks end. While everyone understands that positive reviews are going to make someone more inclined to check out your business, keep in mind that reviews are often the dealbreaker for potential customers — even a single one-star Yelp review can turn a customer away from using your services, lowering their trust in you by a large margin.
Think of it this way; less than half of your potential customers will even bother considering your services, if you have anything less than a four-star rating. This might seem like an unfairly high standard, but unfortunately, it's how the public has decided to pass quick judgement on local businesses. After all, a good deal of the time, it isn't going to be difficult to uncover a five-star alternative. So, why would you ever bother with anything less?
Try to remind and incentivize your customers to review. The more positive reviews you receive, the better you're going to look to outsiders, especially at a cursory glance. This doesn't even need to be a hassle. For instance, if an in-person customer makes a purchase, you could consider asking them to leave a review. Really, it can be that simple to earn a positive review that, otherwise, might never have come in.
You could also screen your customers through an internal survey, in order to determine whether or not they were satisfied with the product or service. If they're pleased, you could consider sending a text or email, in order to remind them to leave a review.
Also, make sure to respond to reviews as professionally as possible. This includes addressing complaints and negative feedback, in order to resolve the issue at hand.
3. Optimize Your Business's Site For Mobile
In designing your website, have you neglected accessibility to mobile users? This can be a disastrous oversight, seeing as many people are going to be looking for services through their mobile browser. If a site isn't functional right away, it's unlikely that a potential customer will stick around.
If you're focusing on local SEO, this can be especially important. According to research, three-quarters of localized mobile searchers will visit the in-person store they discover, within 24 hours. As a local business owner, optimizing for mobile can be an effective way to see more in-person customers arrive at your location.
Sites By Sara: The Top SLC SEO Agency For Local Strategies
Searching for reliable Salt Lake City SEO services? If that's the case, then there's never been a better time to turn to Sites By Sara. On top of local SEO, we're experts in web design, social media marketing, and more. If you are looking to improve traffic to your site and business, then we have the tools and experience to take care of the job. In order to get started, contact us through our website. Or, you can give us a call at (385) 355-5351.