Are You Using Social Media to Its Full Potential? The Importance of Roadmapping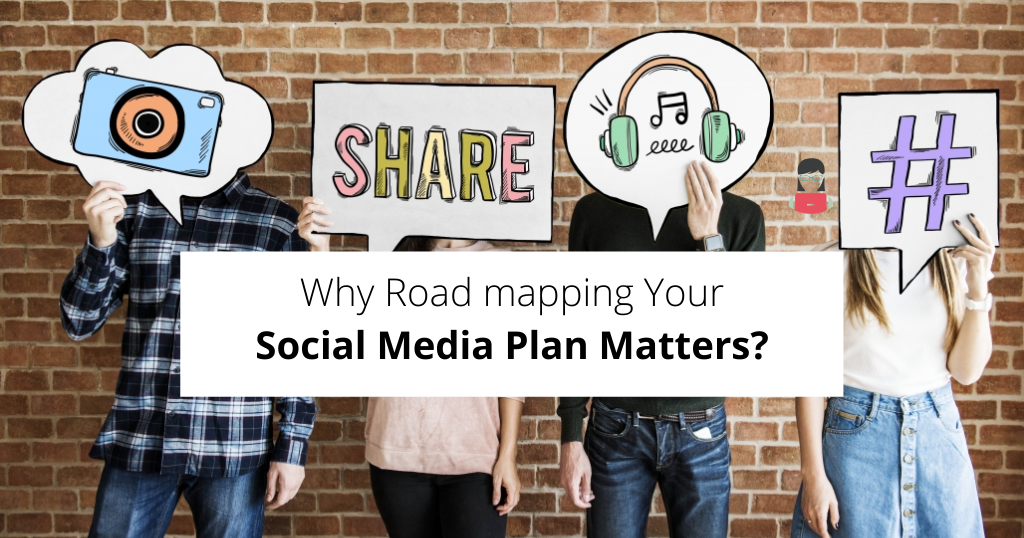 Social media is inarguably one of the most potent and versatile marketing platforms available today. Virtually every company in operation has some type of social media presence, even companies that focus primarily on business-to-business operations. If you have a social media marketing strategy in place, it's vital to consistently monitor your social media statistics so you can maximize the impact your brand is having on your followers.
Sites by Sara specializes in helping clients develop custom-tailored social media marketing strategies. If you want to improve the engagement numbers that you're currently seeing across your social media profiles, social media optimization from Sites by Sara can offer you the edge you need to develop a refined social media strategy primed for consistent growth. One of the most important strategies we can offer as your social media marketing agency is a better understanding of roadmapping and applying this concept to your strategy.
What Is Roadmapping?
As the name suggests, roadmapping is a visualization of the direction your social media marketing strategy will go in the future. Creating a viable and reliable roadmap requires a very detailed understanding of your target audience, a sound content development strategy, and a solid analytical data gathering system.
With roadmapping, you can develop your current social media content strategy based on where you believe your strategy needs to go in the future and the goals you want to set for your site. For example, if you want to increase website traffic by 10% every month over the next year, you will need to devise a strategy that ensures this consistent traffic growth. The goals you set, along with your roadmap for social media optimization, should be specific, realistic, and measurable.
Understanding Your Audience
Whether you operate a business-to-business or business-to-consumer operation, you must understand the audience you are trying to reach on social media. This requires consistent effort and foresight; you need to know what your audience needs and wants right now and what they are likely going to need and want in the future. Refining your understanding of your target audience will help you provide them with better and more memorable experiences.
Learning as much as you can about your target audience can improve your social media marketing in many different ways. For starters, you'll be able to identify which social media platforms are most likely to attract their attention, allowing you to focus your efforts across multiple social media platforms more effectively. Over time, the insights you gather about your target audience and ideal customers will inform your social media marketing roadmap.
Strive to Solve Your Target Audience's Problems
Developing detailed customer profiles of the people you want to reach through social media will eventually reveal their goals, needs, and problems. This information allows you to position your brand as the solution to those problems, the way to fulfill needs, and a stepping stone toward achieving goals.
Competitive analysis can help you with this aspect of social media optimization; spend some time gauging the interactions your competitors are having with their followers on social media. Once you understand why people are reaching out to and connecting with your competitors, you can start developing content that better reflects their needs and ambitions. Over time, you can gradually build your brand presence into an authority within your niche and a trustworthy source of reliable information and positive experiences.
Create Better Social Media Content
Take time to revisit your previous social media posts and think about the type of content you are providing to your audience. There is so much potential for content marketing across social media thanks to the ease with which you can publish multimedia content to your social media profiles. High-quality photography and video content can be tremendously impactful and provide your audience with a more engaging experience with your brand.
Review your current content development strategy and think about ways you can reinvent it or transmute good standard content into new multimedia content. You'll still need to incorporate proper social media keywords in some of the content you produce but getting creative with your content development is a great way to boost social media engagement and create more memorable experiences for your social media audiences.
Track Your Progress With Analytics
One of the most important aspects of successful social media optimization is tracking your progress over time. You must have some system in place to track your engagement statistics and key performance indicators across your social media profiles. This information is incredibly important as you must use the data you gather to inform your future social media marketing strategies. Over time, reading the data you gather will become easier, and you will be able to naturally discern the most important trends you extract from your data harvesting system.
As you develop your social media roadmap, the goals you have set along the way should align with the analytical data you gather if your content development strategy is as effective as you hoped. Consider your analytical data collection system as your check and balance system while you work toward your marketing goals. The right social media marketing agency can help you develop a system that accurately tracks your social media performance indicators over time in an intuitive and understandable report.
Reinvent Your Social Media Marketing With Roadmapping
Ultimately, roadmapping is one of the best strategies for refining your social media marketing because it forces you to think about the future. As you come to understand your target audience in greater detail, you will inherently discover ways to serve them better and offer them more valuable experiences. This, in turn, helps you more clearly define your marketing goals and encourages you to lean more heavily on the analytical data you gather.
Sites by Sara wants to help you realize the full potential social media marketing can provide to your brand. As your social media marketing agency, we can help you better define your target audience and create more impactful content with a social media optimization strategy designed for the future. Contact us today at (385) 355-5351 for more information about the social media marketing services we provide.